UN Volunteer office team visited APCD to discuss collaboration for International Volunteer Day 2023 on 1 September 2023, Bangkok, Thailand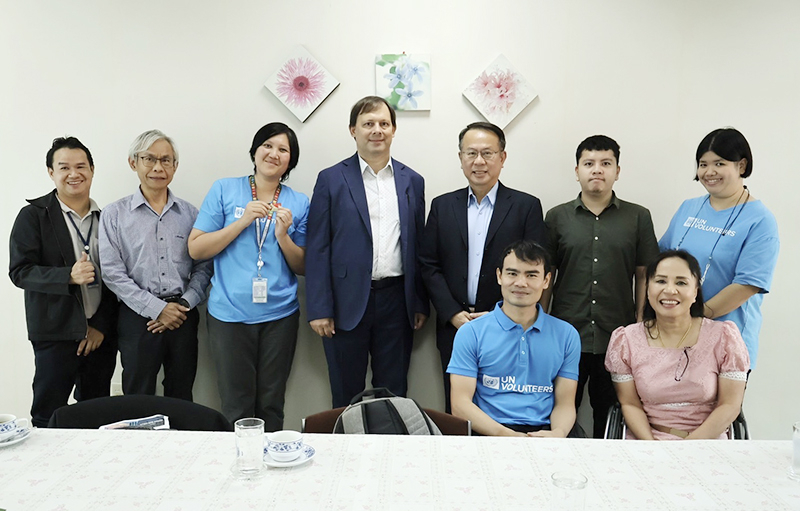 APCD and UNV ROAP representatives including Mr Dmitry Frischin, UNV Deputy Regional Manager (Middle), Ms. Chomphunoot Sappinandana, Regional Communications Specialist (Left) and Mr. Namchok Petsaen, Regional Communications Assistant posed for a group photo with Mr. Piroon Laismit, APCD Executive Director.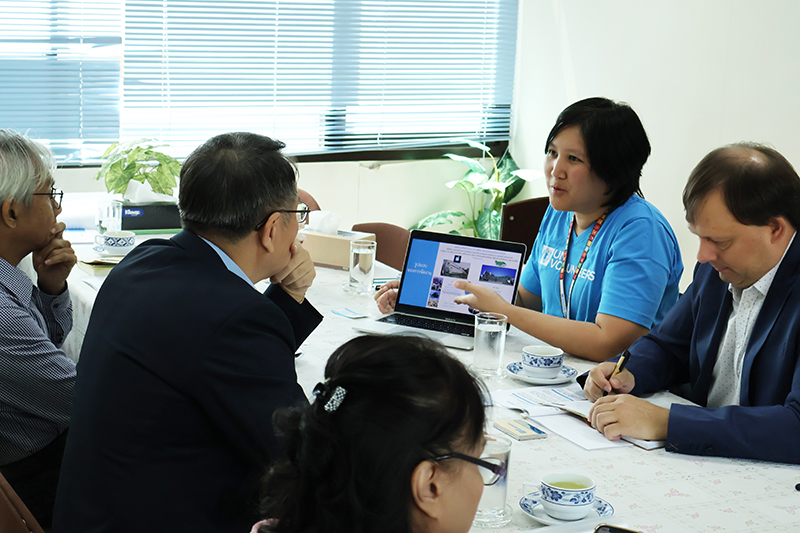 Ms. Chomphunoot, UNV ROAP Regional Communications Specialist, shared ideas on how to showcase the voices of volunteers with disabilities.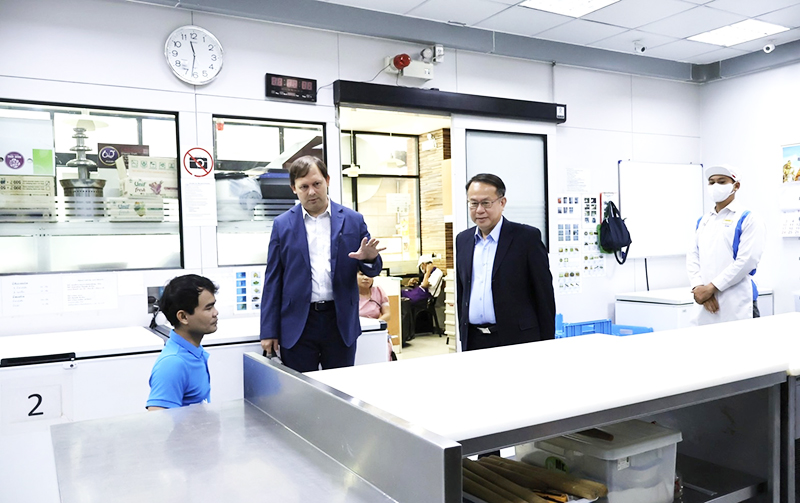 UNV ROAP team inspects the venue and the accessibility features of the 60+Plus Bakery & Café program, a disability inclusive business initiative by APCD.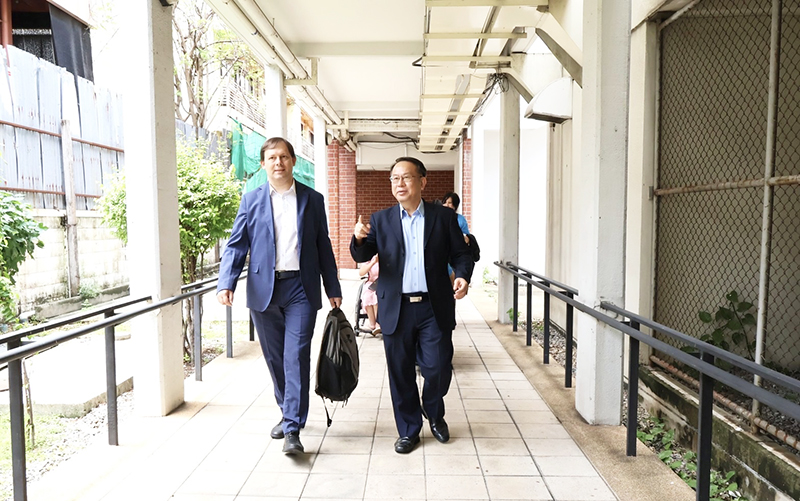 Mr. Piroon introduces Mr. Dmitry Frischin, UNV ROAP Deputy Regional Manager, to the working environment and the opportunities for persons with disabilities at APCD.