Second week of Third Country Training Program (TCTP) Course 2 on Disability-inclusive Disaster Risk Reduction (DiDRR) in Bangkok, 17th – 22nd July 2023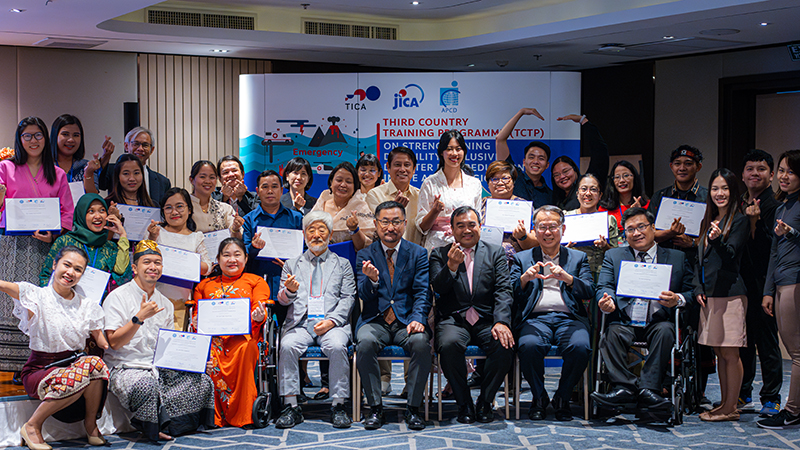 The final group photo was taken with participants, Japanese resource person, all staff and executives from TICA, JICA, and APCD.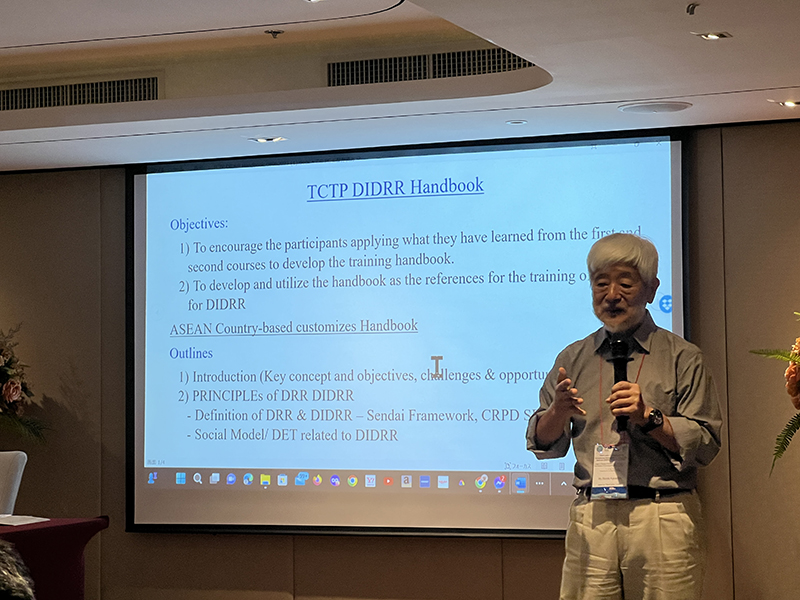 Mr. Hiroshi Kawamura, a Japanese resource person, presented the purpose of developing TCTP DiDRR Handbook.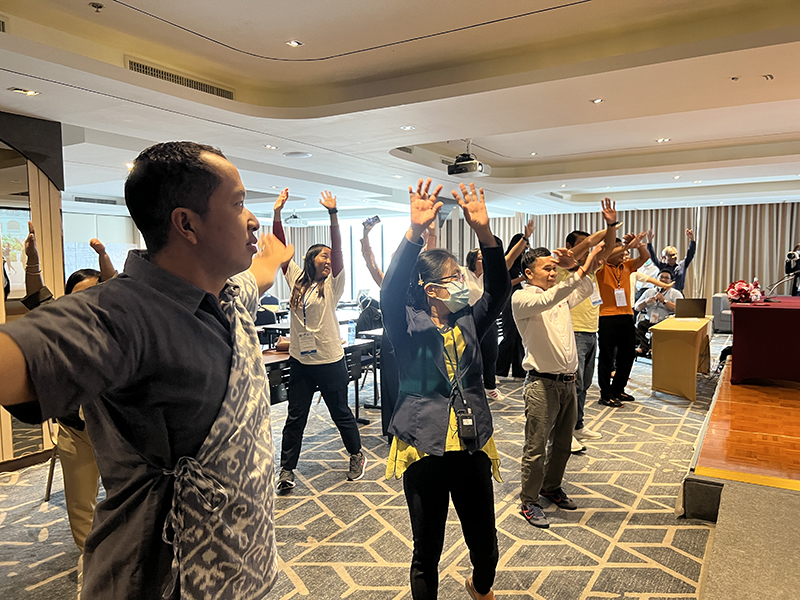 Participants warmed up and joined the ice breaking activities by exercising following the VDO show.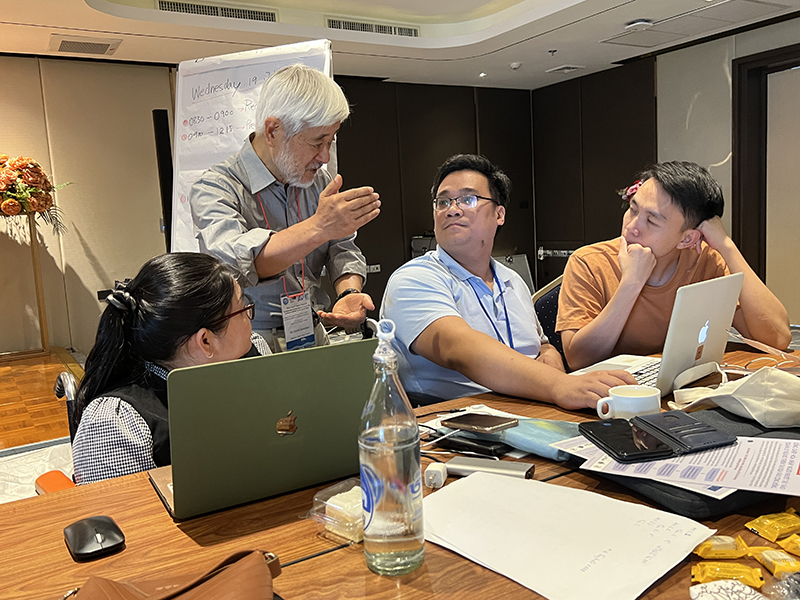 Mr. Hiroshi Kawamura was coaching participants about disaster tools training and advising them on drafting the handbook.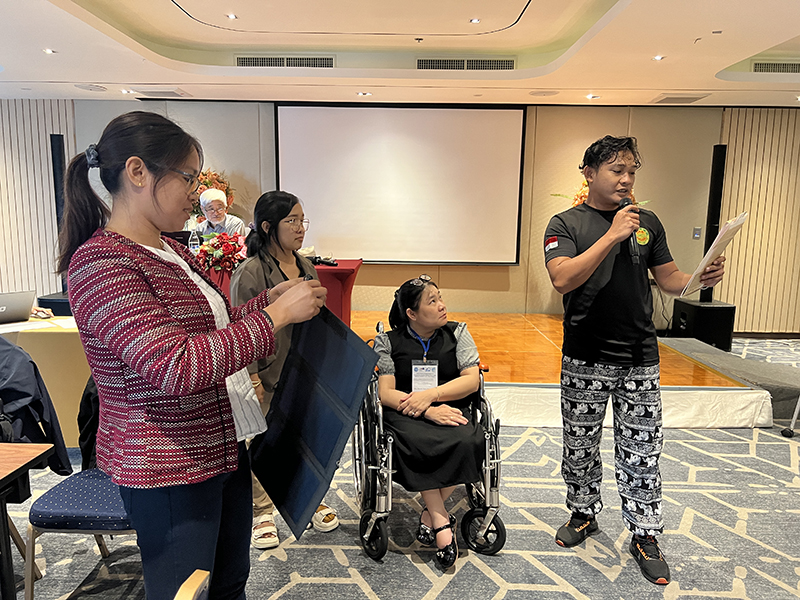 Group of participants presented the training materials which received from the course. They presented solar cell panels for energy charging.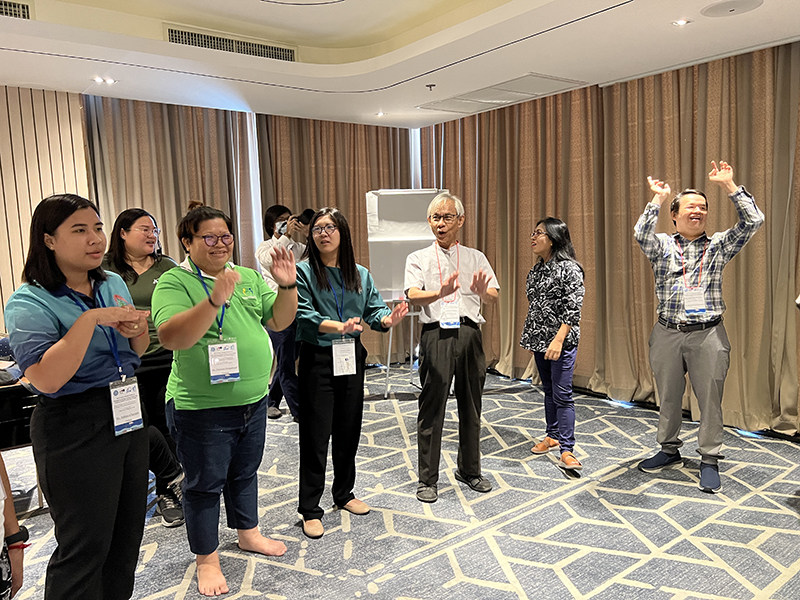 The participants had mini games to warm up before training started every morning.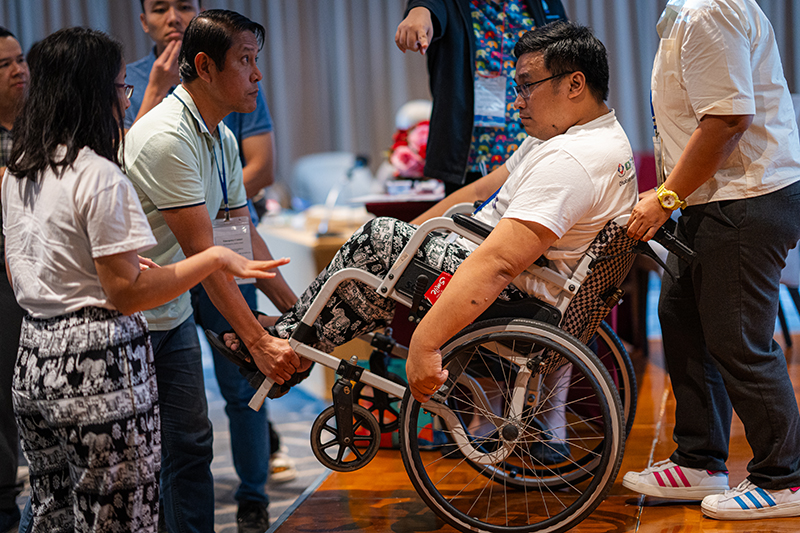 Demonstration on how to support an individual with wheelchair user in evacuation process.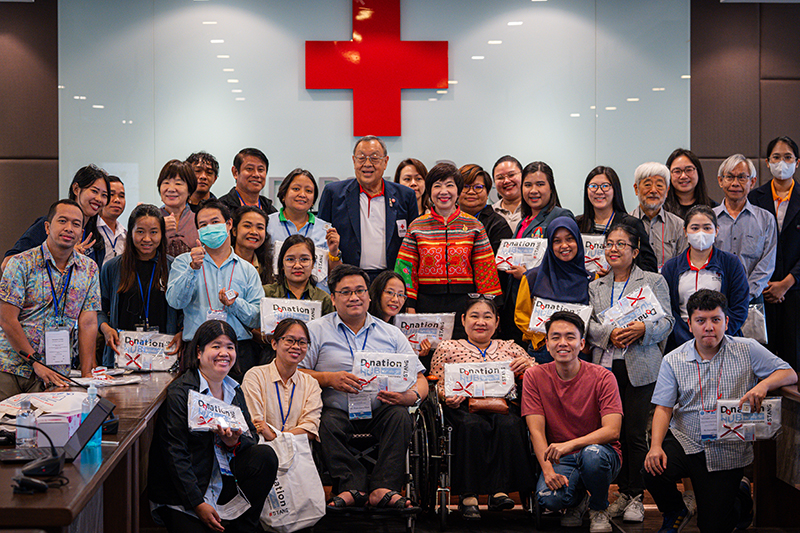 Visitation of the Participants to the Thai Red Cross Society (TRCS)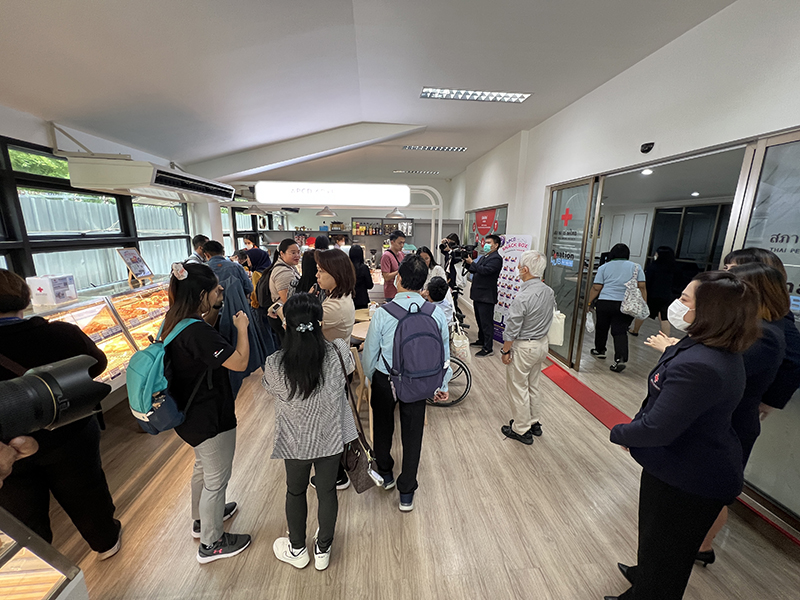 The participants observed on the disability inclusive business inside the 60 Plus Bakery and Cafe, at Thai Red Cross Society (TRCS).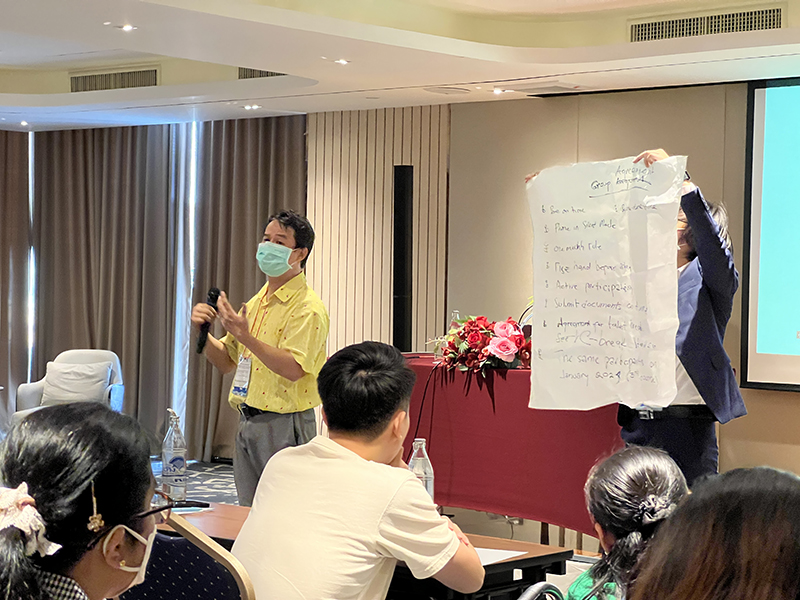 APCD staff concluded the agreement and common rules of the training.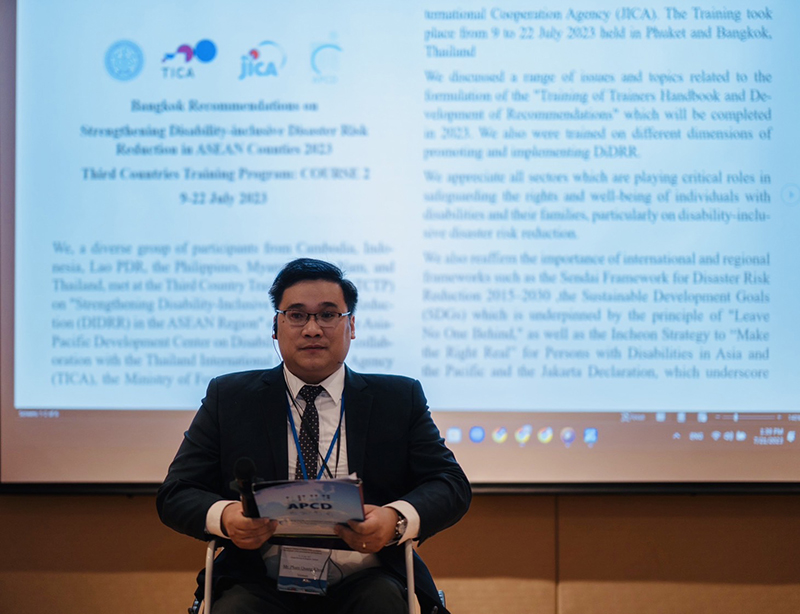 Mr. Pham Quang Khoat, presented the recommendations on DiDRR in ASEAN countries during the closing ceremony.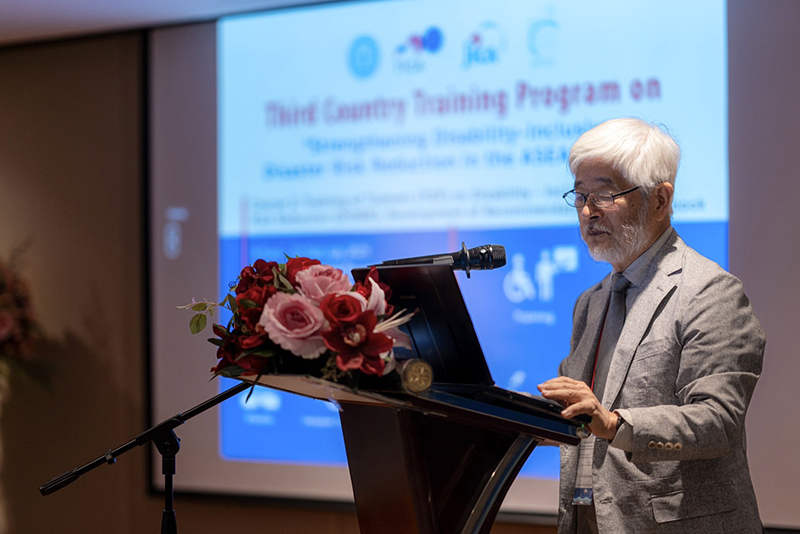 Mr. Hiroshi Kawamura presents his constructive feedback during the closing ceremony program.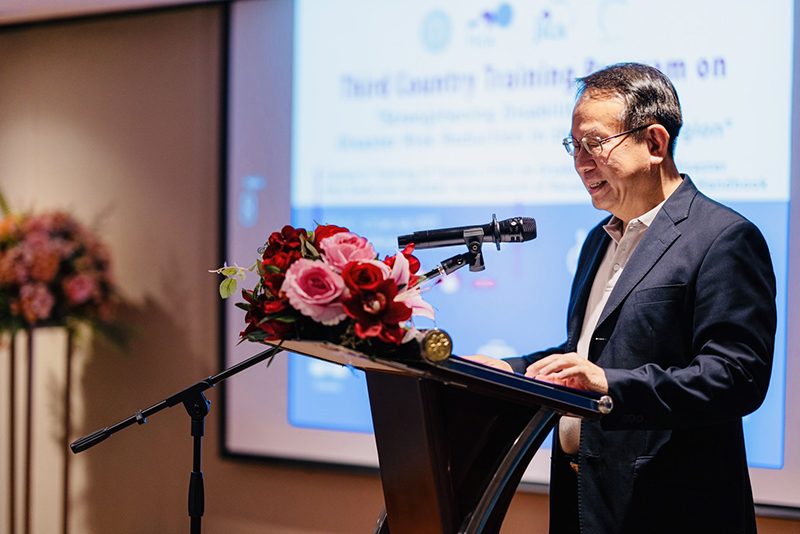 Mr. Piroon Laismit, APCD Executive Director delivered the closing remarks.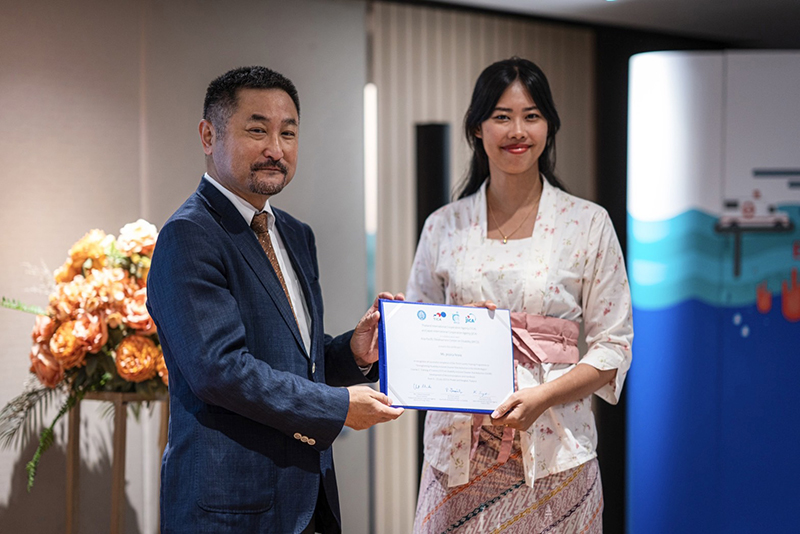 Mr. Suzuki Kazuya, Chief Representative, JICA Thailand presented the completed certificate to Ms. Jessica Novia, a participant from Indonesia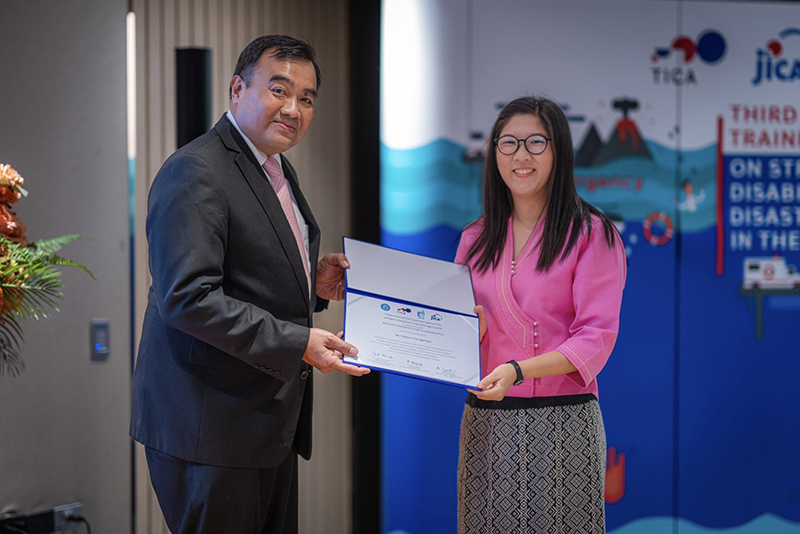 Lieutenant Sorawud Preededilok presented the completed certificate to Ms. Chawisa Thamnimitchok, a participant from Thailand