APCD had a brief presentation at the Zero Project conference 2023 online on 25 February 2023.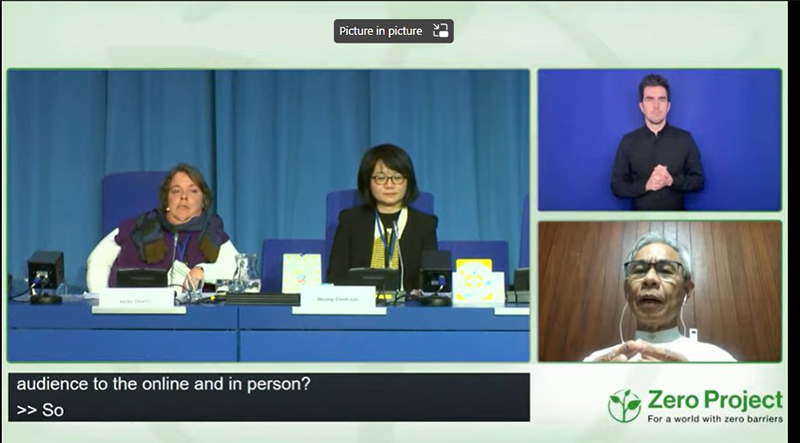 Ms. Helle Deertz facilitated the Zero Project Conference 2023 on Independent Living, Political Participation, and ICT (on the left hand).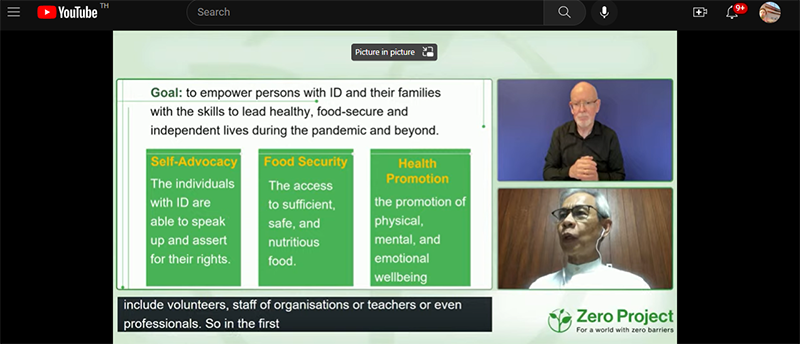 Mr. Somchai Rungsilp, Manager of Community Development Dept. presented the significance of the project, its activities, outcomes, and recommendation entitled "Improving the independence of Thai self-advocates with intellectual disabilities and their families during and after COVID-19."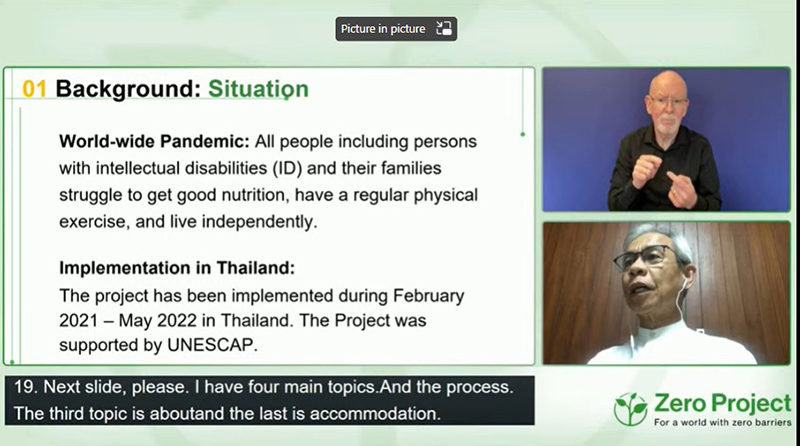 For implementing the initiatives, the results of the project's needs analysis were identified during his brief presentation.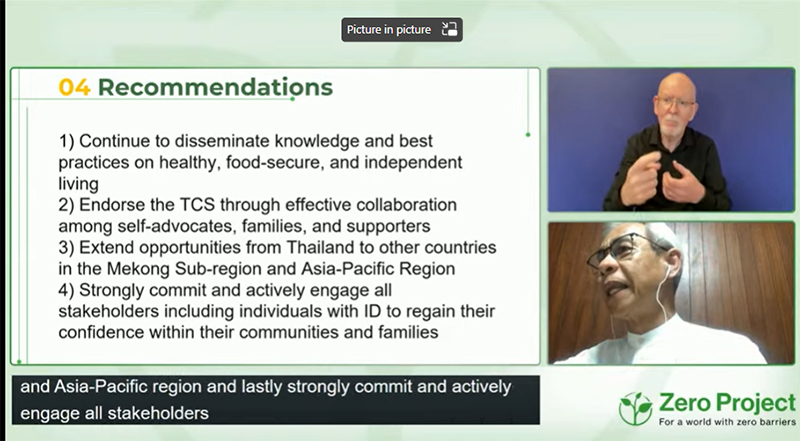 Mr. Somchai shared a final thought in his presentation before ending the session.