APCD Merry Christmas & Happy New Year Party 2021 on 25 December 2020 at APCD Training Center, Bangkok, Thailand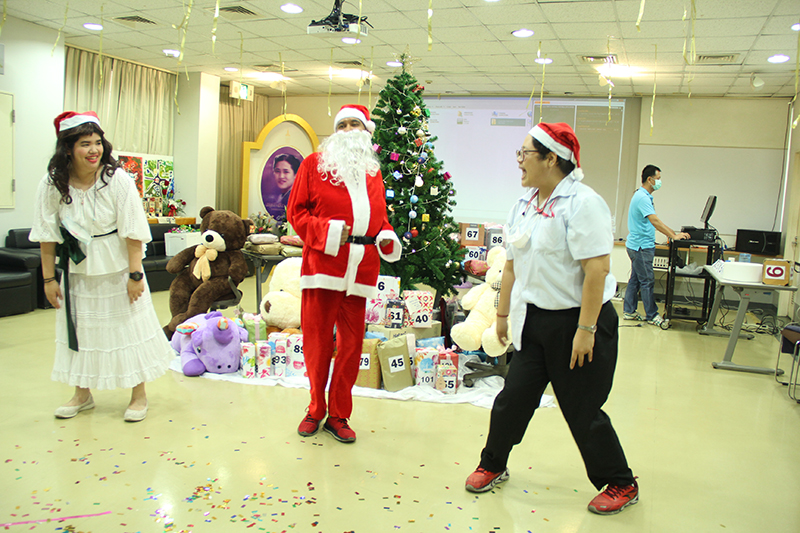 A Santa Claus brought gifts for the festive season to APCD and distributed New Year gifts for 60+Plus and APCD staff.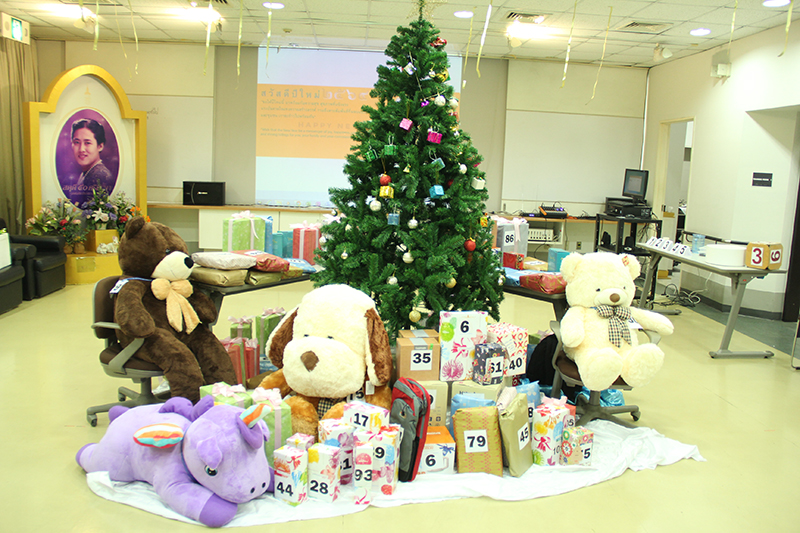 A variety of valued gifts from APCD management team, business partners on Disability-Inclusive Business, donors and APCD family members for all staff who have worked hard throughout the year.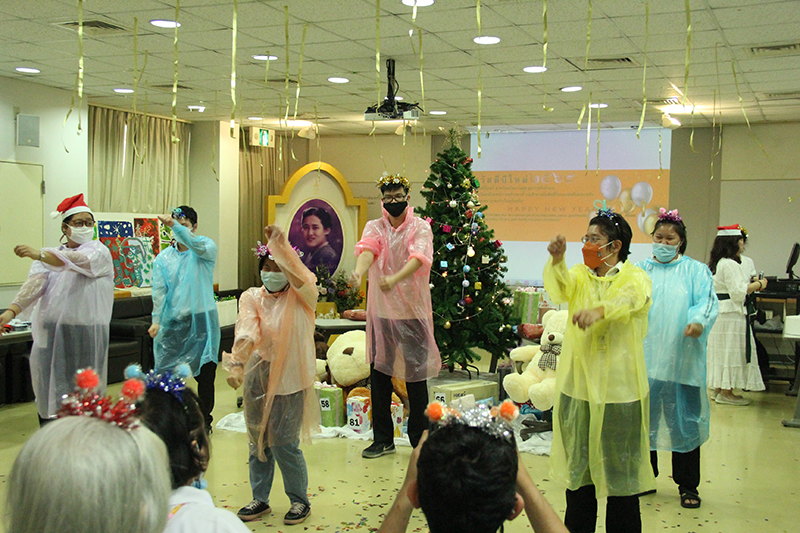 An enjoyable performance by staff with various disabilities from 60+Plus Bakery & Chocolate Café.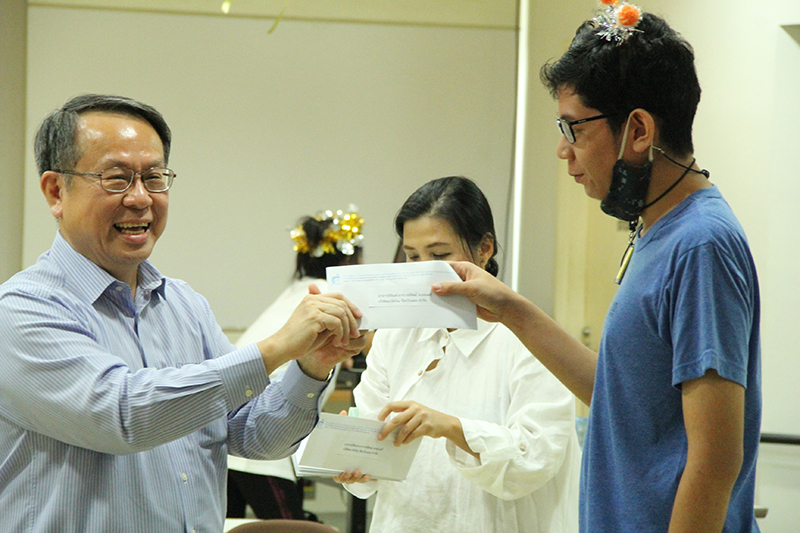 Pocket money was given by APCD Executive Director, Mr. Piroon Laismit, to a 60+Plus staff member who a lucky winner in a party game.
A gift was distributed to a staff member with her comedic dances.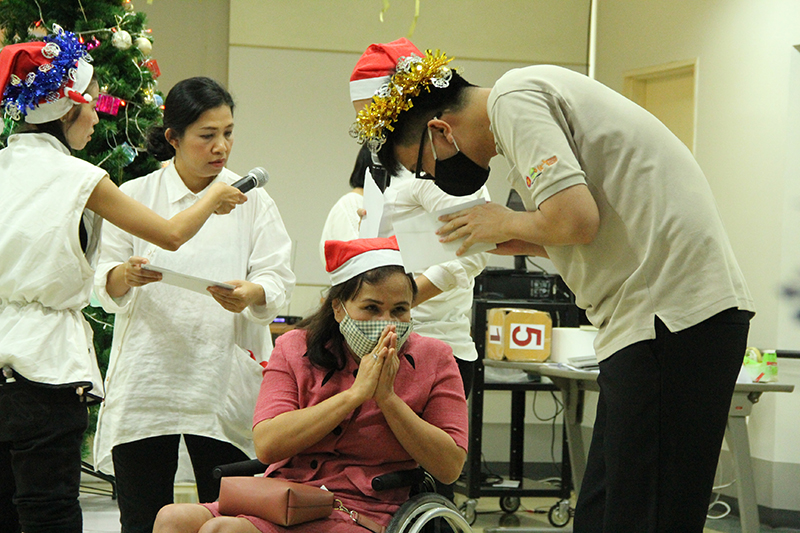 A 60+Plus staff member, Mr. Pakkapol Pooktaunthong, who works for cashier & services was shown appreciation with a reward from Ms. Nongnuch Maytarjittipun, Executive Secretary to the Executive Director.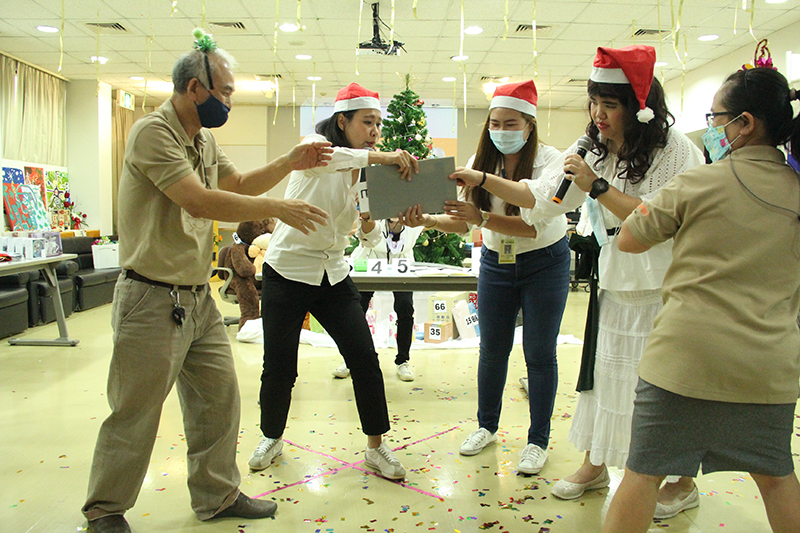 Participants enjoyed the game of Destiny,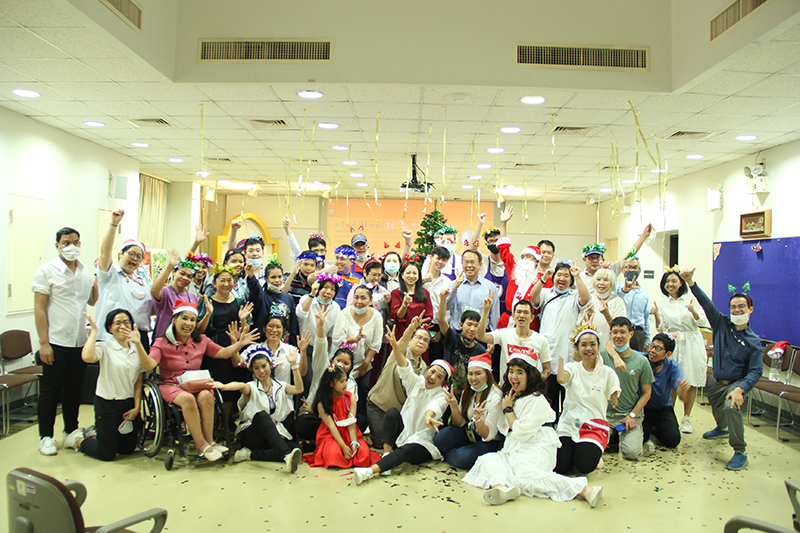 Group photo of APCD management team, 60+Plus staff and APCD staff.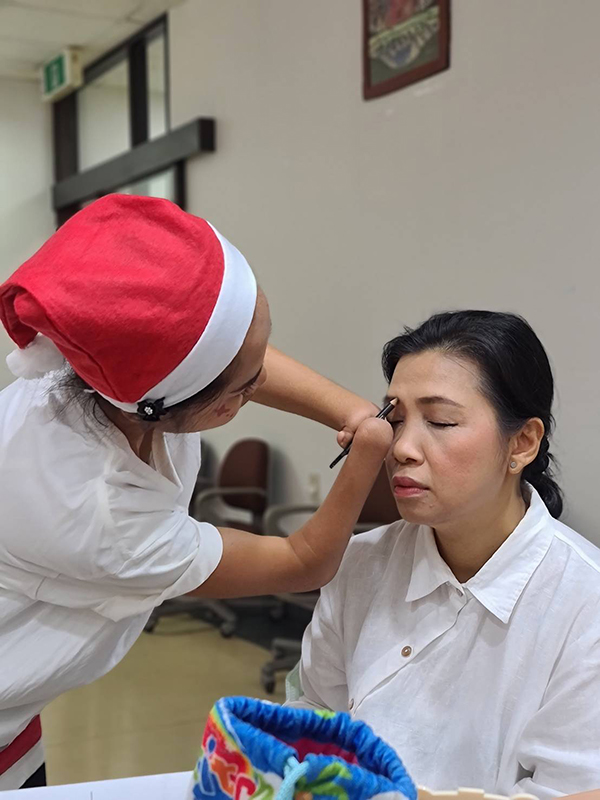 Ms. Siriporn Praserdchat, APCD Logistics Officer, putting makeup on her APCD Colleague, Ms. Wilailekha Somprach.