In-house Training on Disabled People's Situation in China, June 13th, 2023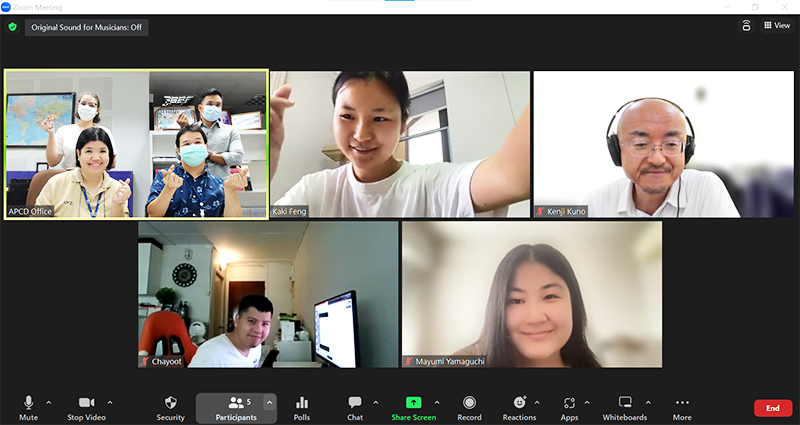 Group photo of active APCD staff and interns on Zoom at in-house training led by Intern Ms Tao Feng (Kaki).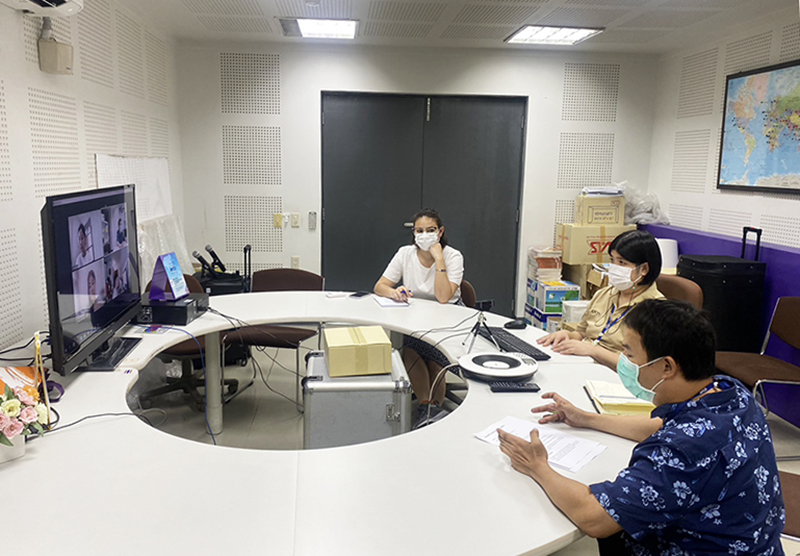 Chief of Networking and Collaboration Mr. Watcharapol Chuengcharoen, Intern Mr. Michael Aung Seng, and Intern Ms. Elizabeth Johns discussing information that was learned during the session.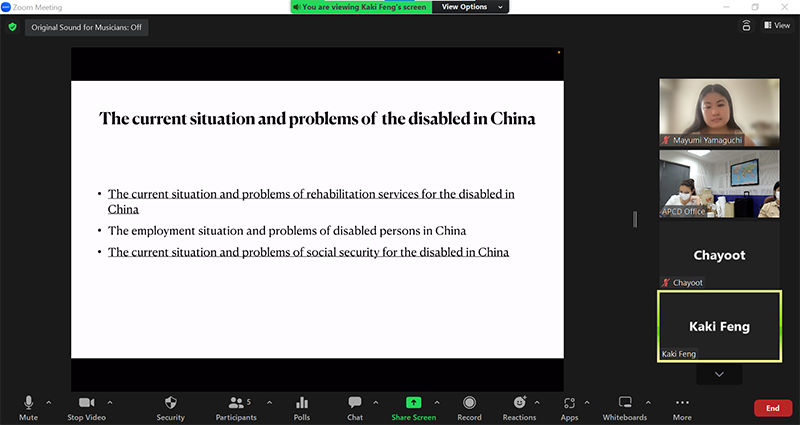 Presentation of in-house training sessions led by intern Ms. Kaki over Zoom.