A donation from TOTAL Oil (Thailand) Co. Ltd., to APCD on 2 December 2020, at APCD, Bangkok, Thailand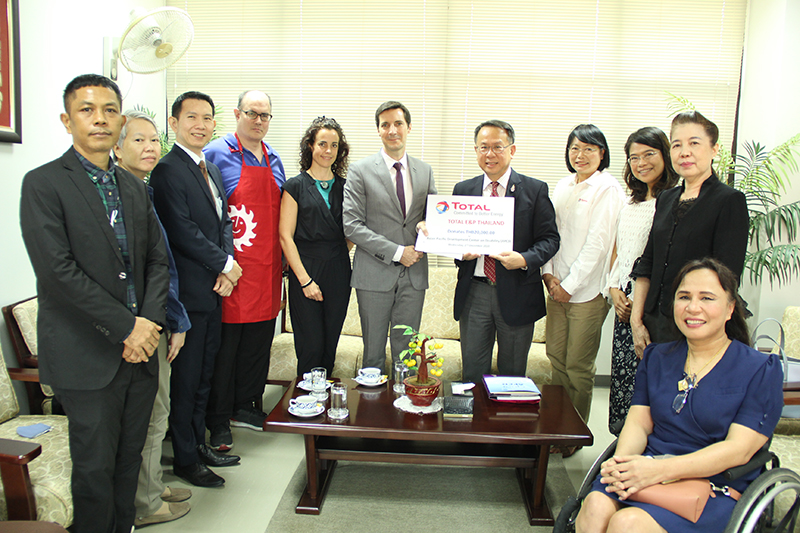 Mr. Pascal Laroche, Country Chair & General Manager and his management team of TOTAL Oil, Thailand donated 20,000 Thai Baht to Mr. Piroon Laismit, APCD Executive Director, for promoting employment of Thai persons with disabilities.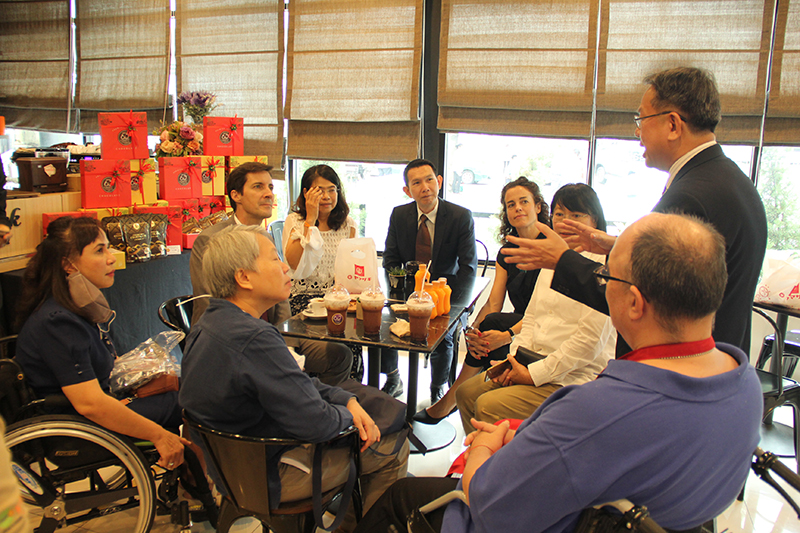 Mr. Piroon explained background of Disability-Inclusive Business to the visitors at 60+ Plus Bakery & Chocolate Café.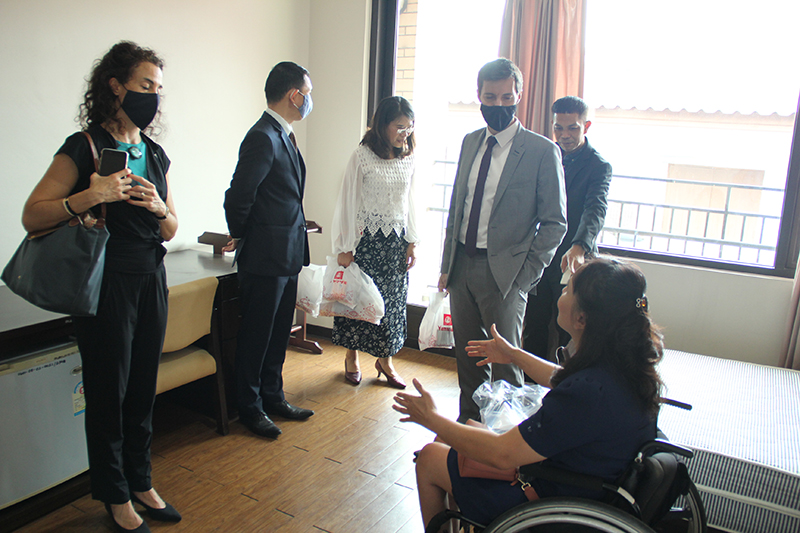 Ms. Nongnuch Maytarjittipun, Executive Secretary to the Executive Director, clarified the importance of accessibility and user-friendly designs at APCD training center.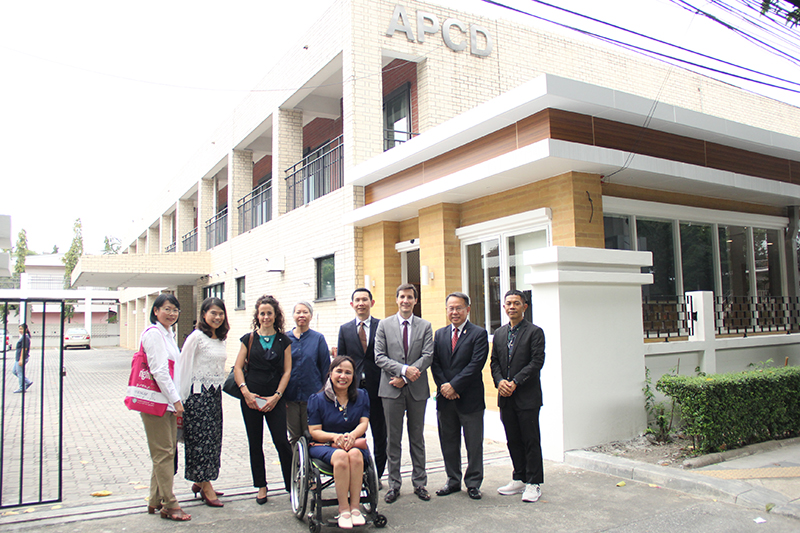 Group photo of visitors from TOTAL Oil (Thailand) Co. Ltd., and APCD staff in front of APCD's CP Kitchen project.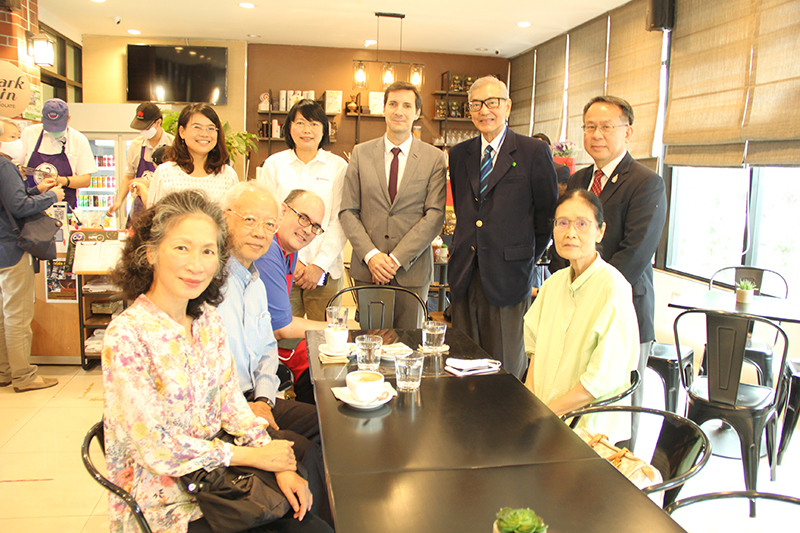 Chairman of APCD Executive Board, Dr. Tej Bunnag, had a photo opportunity with Mr. Pascal and his staff at the café.