Thai delegation joined Seoul international park golf tournament for people with disabilities organized by the Korea Association of Persons with Physical Disabilities (KAPPD) on 11 – 13 September 2023, Seoul, South of Korea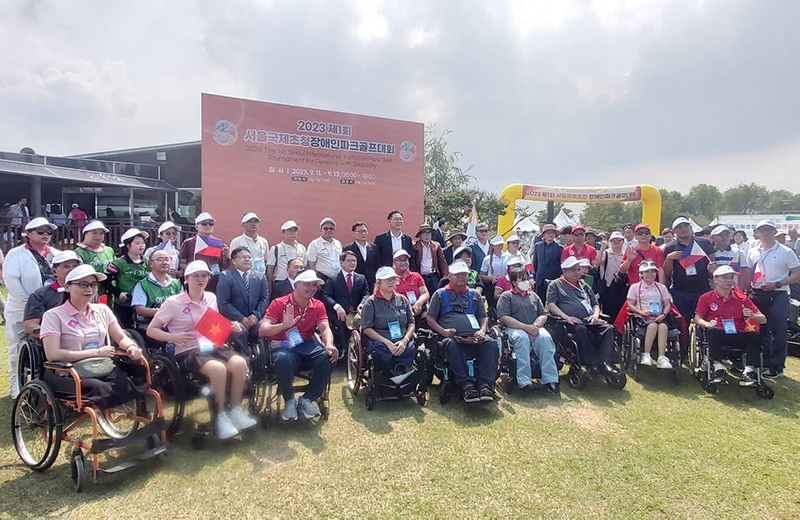 At the opening ceremony, the organizers, key partners, players and supporters are committed to promoting disability-inclusive sports at international partnership. The Park Golf international tournament can play an important role in empowering people with disabilities and helping them to live full and active lives.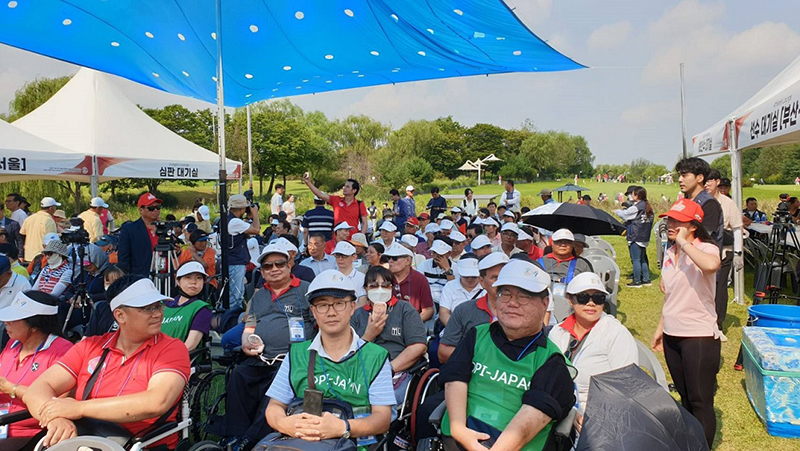 International delegates from Japan, Philippines, Myanmar, Thailand, and Vietnam including players and supporters.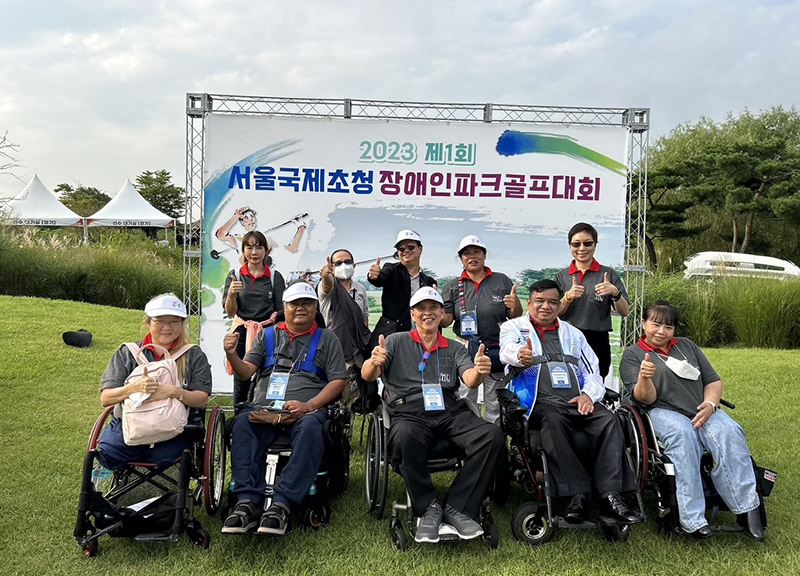 Thai delegation joins Seoul international park golf tournament for Individuals with disabilities.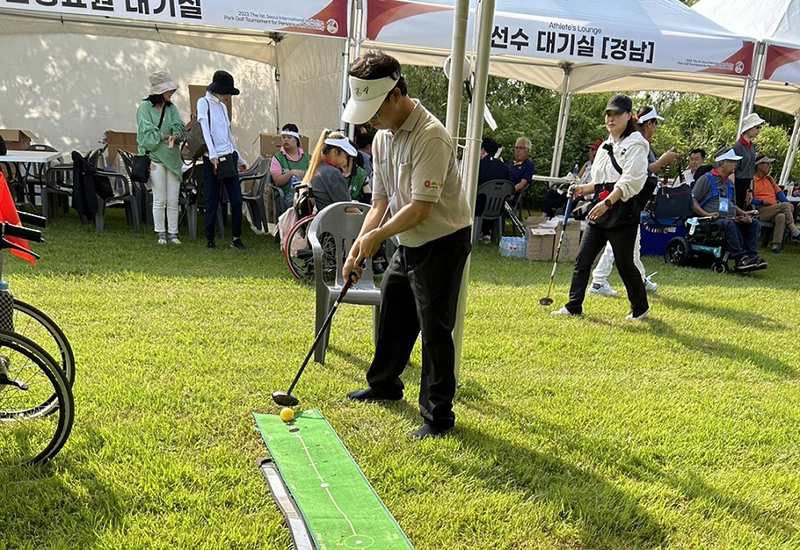 Mr. Watcharapol Chuengcharoen, Chief of Networking and Collaboration practices the mini golf for the international tournament.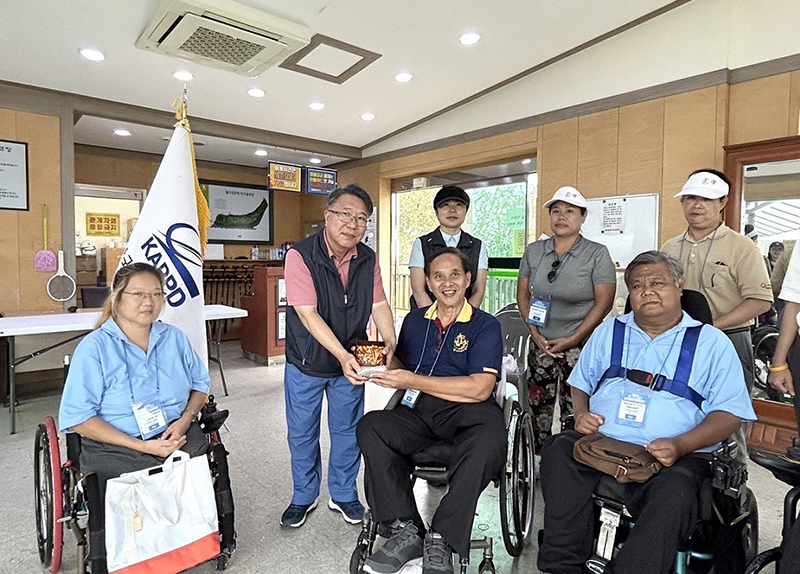 The Thai Delegations presented souvenirs from Thailand to the organizers of the international tournament.