The 60+ Plus Kitchen by CP supported hospital staff during the COVID-19 pandemic in October, Bangkok, Thailand.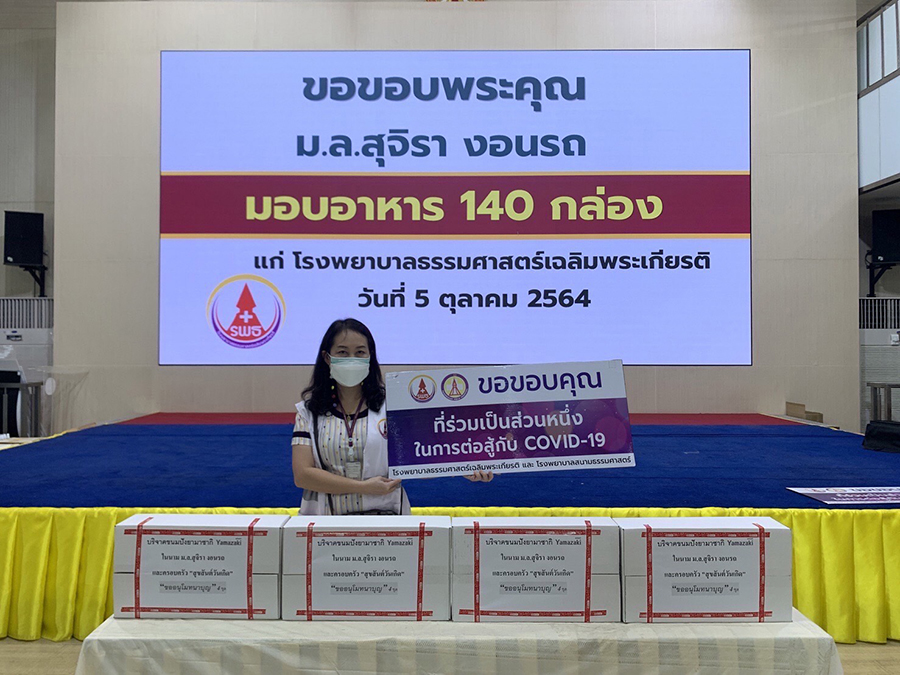 A representative of the hospital staff at Thammasat University Field Hospital received meal boxes donation made by persons with disabilities on 5 October 2021. The donation was from M.L. Sujira Ngon-rot.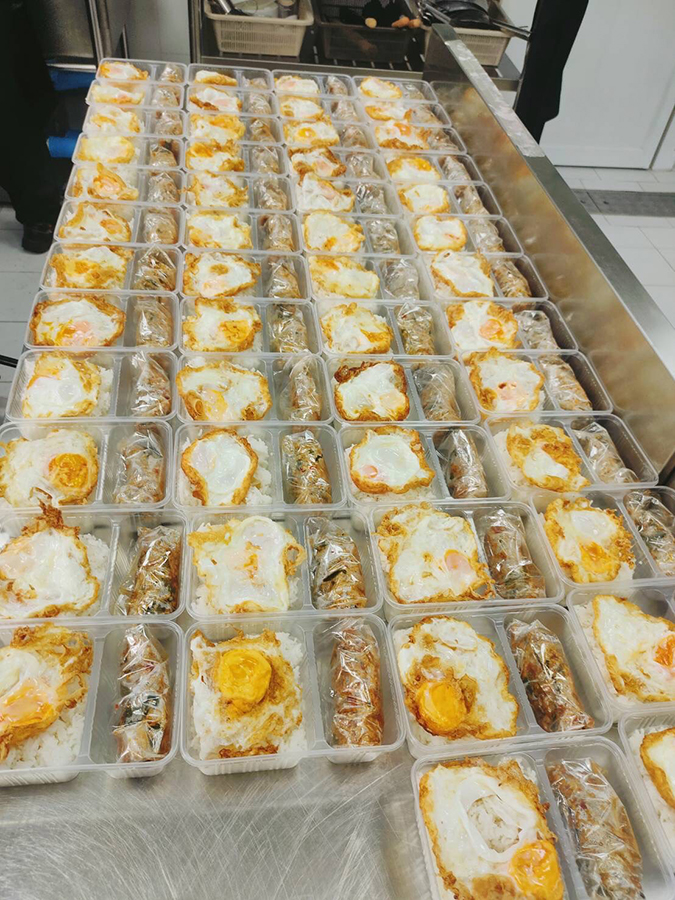 There were 140 meal boxes of fried pork with garlic pepper and a fried egg on rice was prepared to be delivered.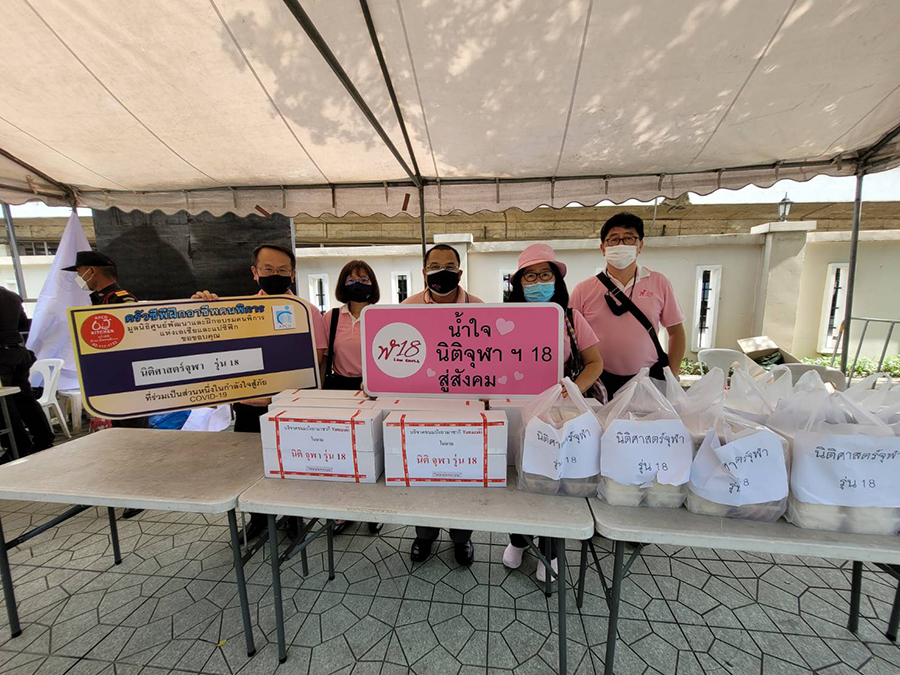 Caring and sharing moments on 12 October 2021.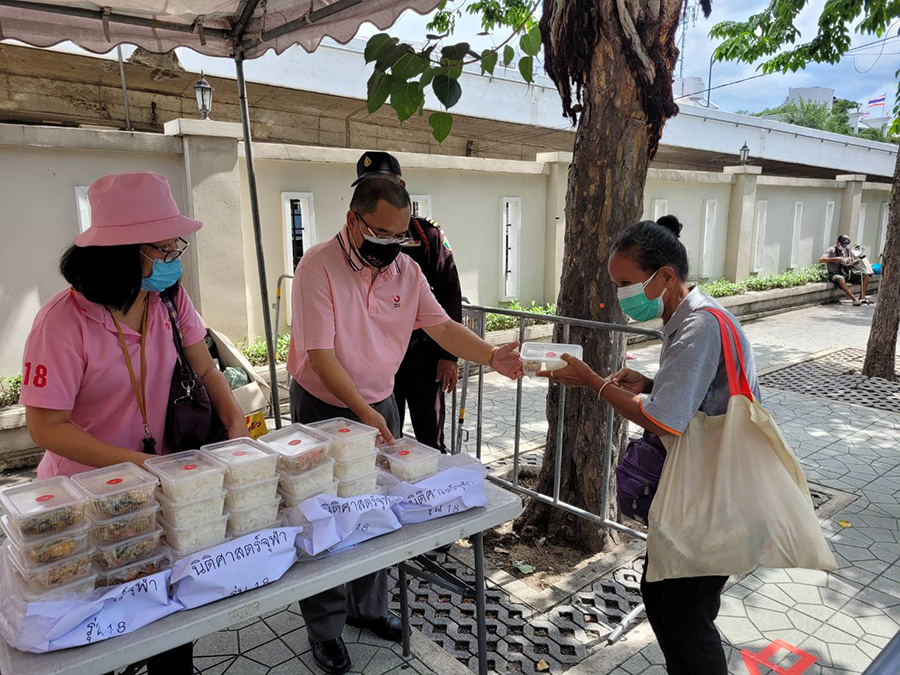 The donations went to the severely vulnerable group that was on Ratchadamnoen Avenue and were supported by the Chulalongkorn University Alumni Group batch 18 (Law Chula).