APCD and Jigme Singye Wangchuck School of Law (JSW Law) from Bhutan exchanged with Thammasat University on Disability Law in Thailand on 10 April 2023, Bangkok, Thailand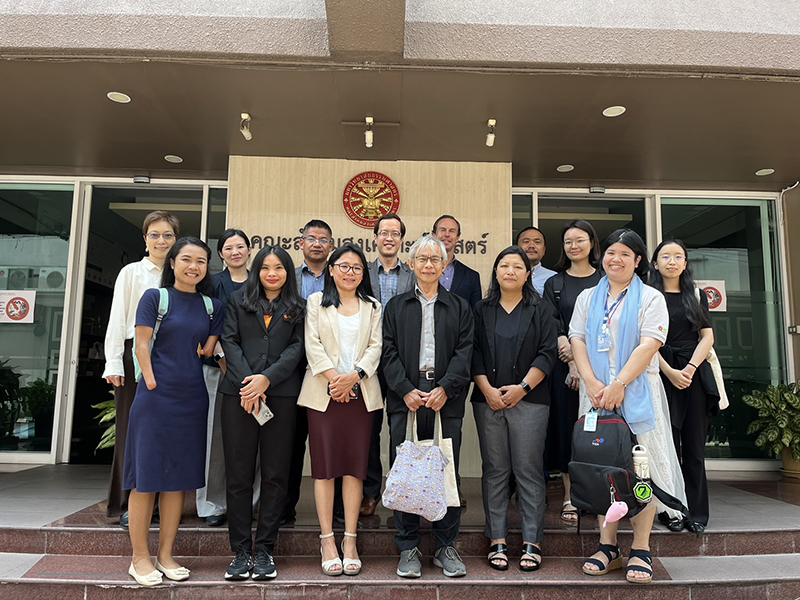 Representatives from Thammasat University, Bhutan and APCD posed for a group photo.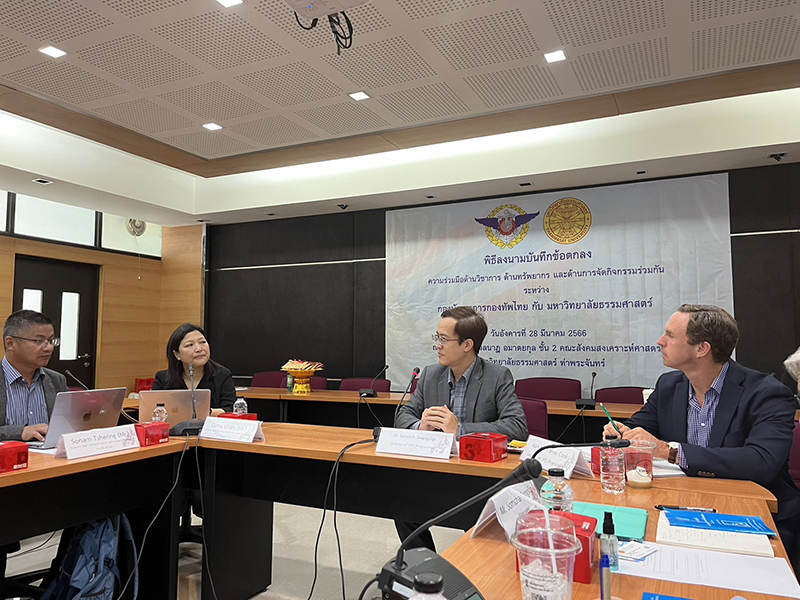 Thammasat University's Director of Social Policy & Development Programme welcomed Bhutanese and Thai delegates.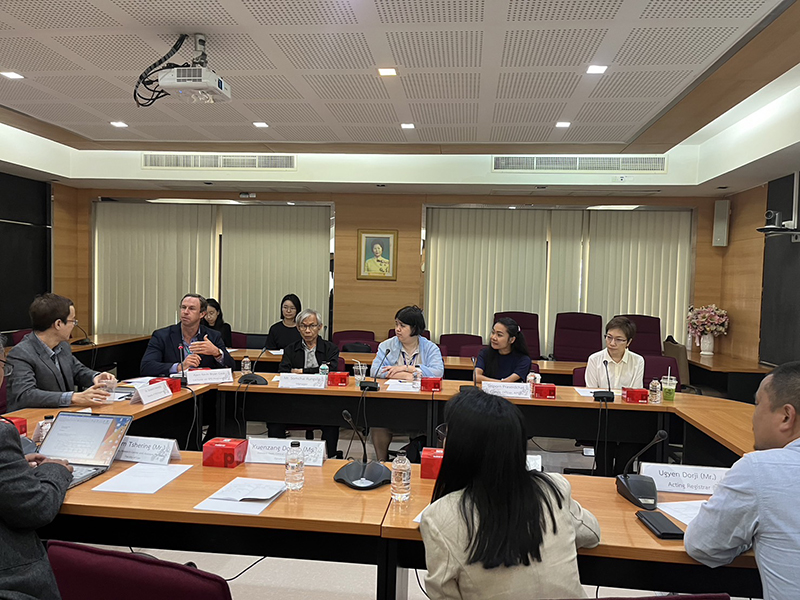 Ms. Kamolpun Punpuing, Section Head, Research Center on Assistive Technology and Medical Devices, National Science and Technology Development Agency (NSTDA) also participated in this meeting.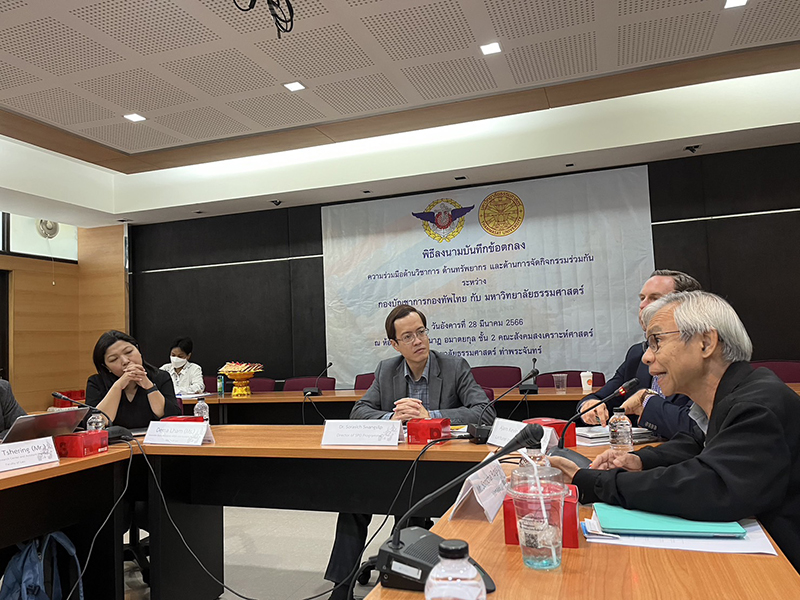 APCD's Community Development Manager presented APCD's activities related to disability policies and laws in Thailand.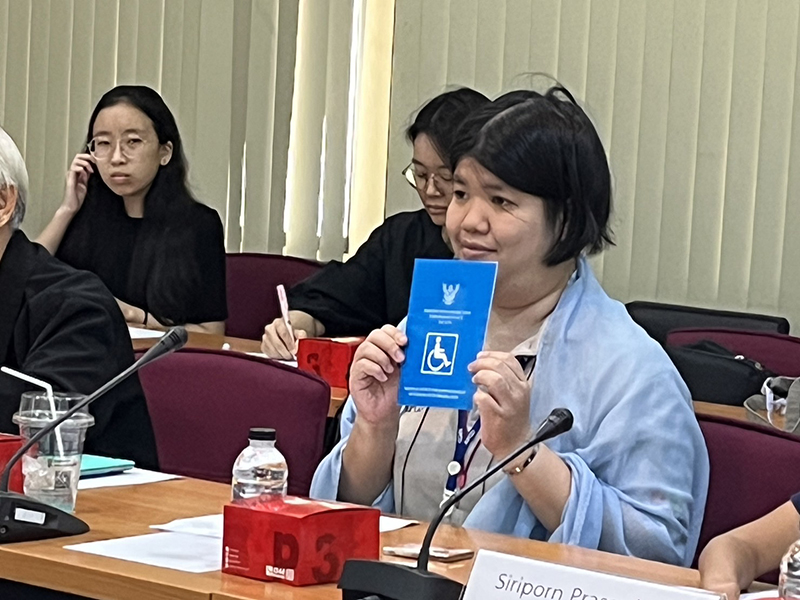 APCD's Networking & Collaboration Officer displays Thai decree on disability protection and empowerment.