Representatives of the ASEAN Autism Network's (AAN) Executive Committee met with Mongolia's Autism Association on 27 April 2022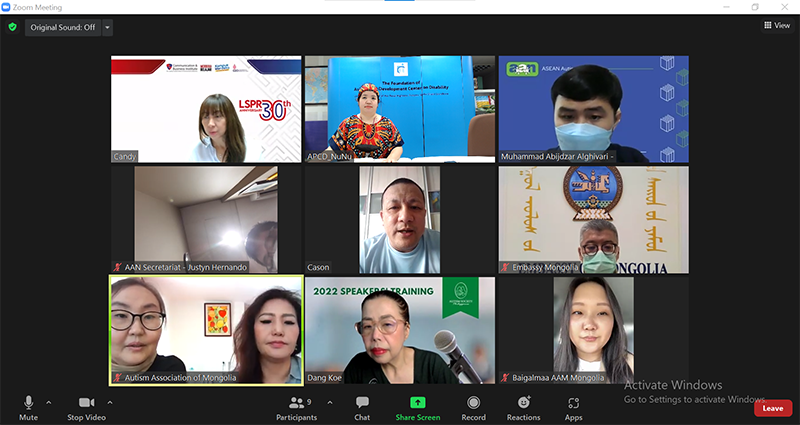 The Mongolian Embassy in Thailand assisted representatives from the Mongolian Autism Association with their self-introductions and initial dialogues during the ASEAN Autism Network (AAN) Executive Committee Meeting.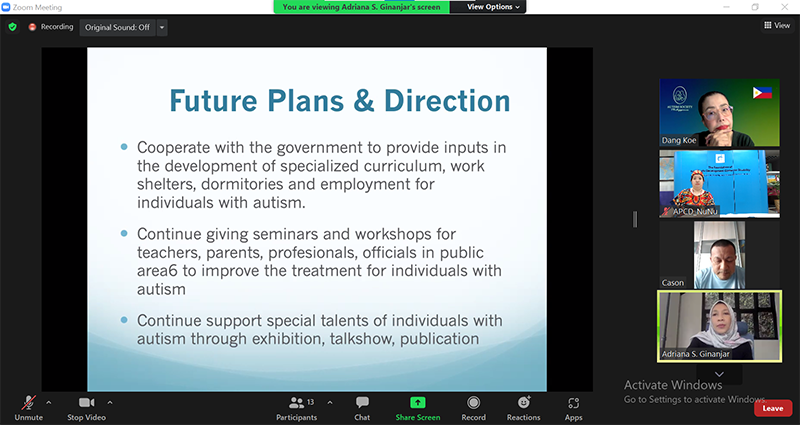 The monthly country report was delivered by Dr. Adriana Ginanjar, Honorary Chairperson of AAN, and representatives of Yayasan Autisma Indonesia. She discussed the possibility of collaborating with the government and other organizations to assist Indonesians living with autism and their families.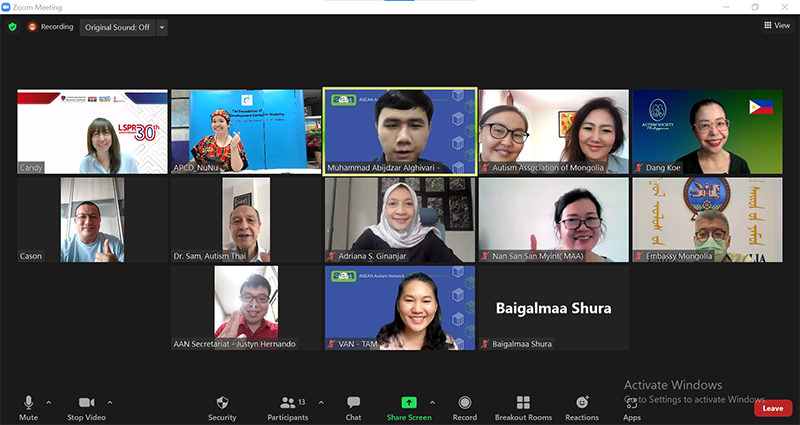 A group photo was taken with participants from several ASEAN countries, Mongolia, the AAN secretariat office in Indonesia, and the APCD.