APCD attended and presented at the Online Regional Consultation on Facilitating Innovative Action on Disability-inclusive and Gender-responsive Disaster Risk Reduction in Asia and the Pacific, May 5 and 6, 2022.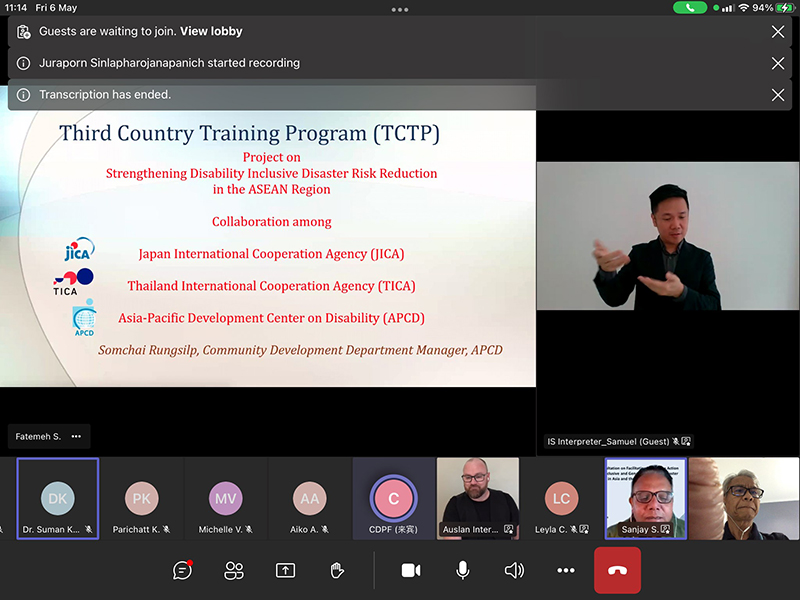 APCD presented the Third Country Training Program (TCTP) on "Strengthening Disability Inclusive Disaster Risk Reduction in the ASEAN Region." Japan International Cooperation Agency (JICA), Thailand International Cooperation Agency (TICA), and APCD will collaborate to carry out the project.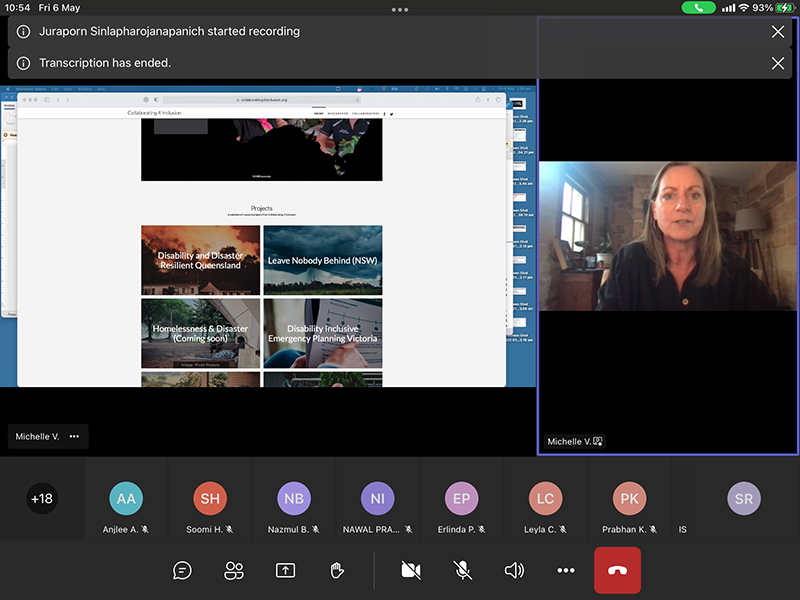 One key objective of the event is to reduce policy and implementation gap and implement good practices on Disability Inclusive Disaster Risk Reduction (DiDRR). About 40 policymakers, experts, people who work in the field, and UN organizations from Asia and the Pacific participate in the Regional Consultation.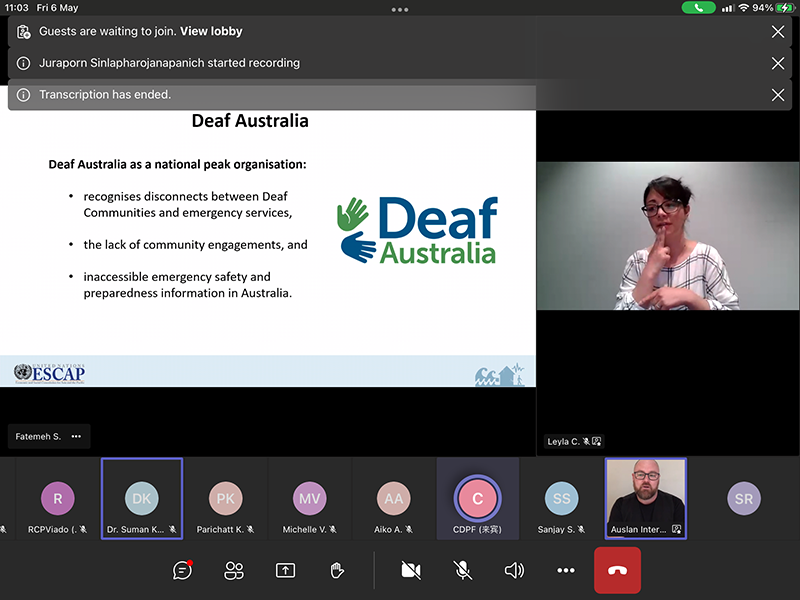 Speaker described the DRR e-learning module which being developed by the Deaf Australia.