At the Asia-Pacific Economic Cooperation – APEC, the APCD 60+ Plus Bakery & Chocolate Café was supported by the Ministry of Foreign Affairs by having a booth at the Queen Sirikit National Convention Center (QSNCC) during 15-19 November 2022.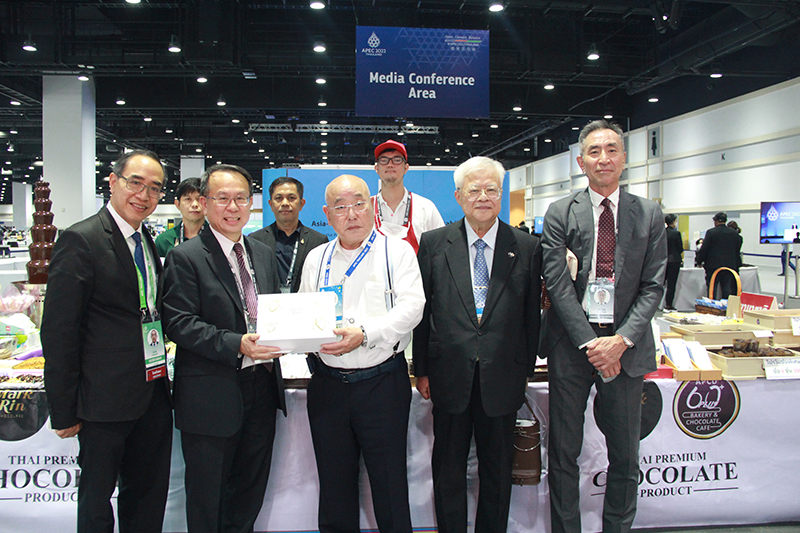 Many Delegates and media crews visited and purchase Bakery and Chocolate products the APCD booth, such as Mr. Tanee Sangrat, the Director-General, Department of Information, Ministry of Foreign Affairs, Mrs. Nicha Hiranburana Thuvatham, the Thai Government House Deputy Secretary-General Nicha Hiranburana Thuvatham, and etc.
Mr. Piroon Laismit, the APCD Executive Director and the APCD team together with Mr. Masami Akiyama, the President of Thai Yamazaki Co., Ltd., and his team welcomed Mr. Isao Iijima, Special Advisor to the Cabinet and the Japanese Embassy in Thailand team visited and purchased Chocolate and Bakery made by persons with disabilities, APCD 60+Plus Bakery & Chocolate Café.