APCD 60+Plus Project, Government House recorded a TV Show on Friendly Design on 19 October 2020, Bangkok, Thailand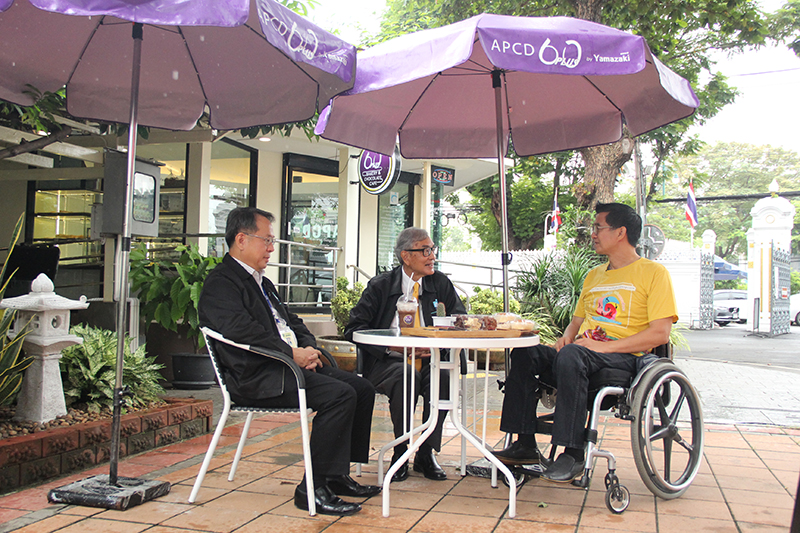 Dr. Tej Bunnag, APCD Chairperson (middle) and Mr. Piroon Laismit, APCD Executive Director (Left) shared the impact of Project in Thai society with Mr. Krisana Lalai, wheelchair user, as show Host.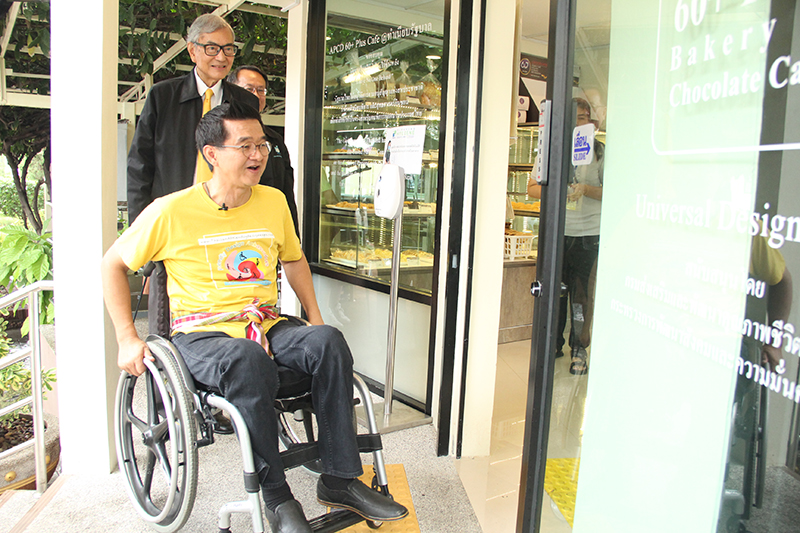 Accessibility check according to 4 principals including Reachable, Able to Enter, Circulate and Useable inside the Café.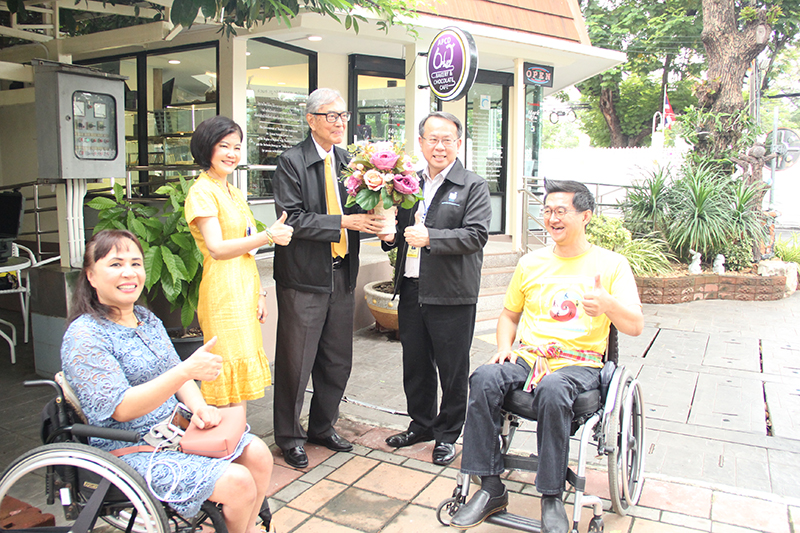 Dr. Tej Bunnag and Ms. Kulvadee Siribhadra, Director, Office of Foundation Board, Bangkok Pattana Foundation congratulated all APCD management teams and their staff for this successful project.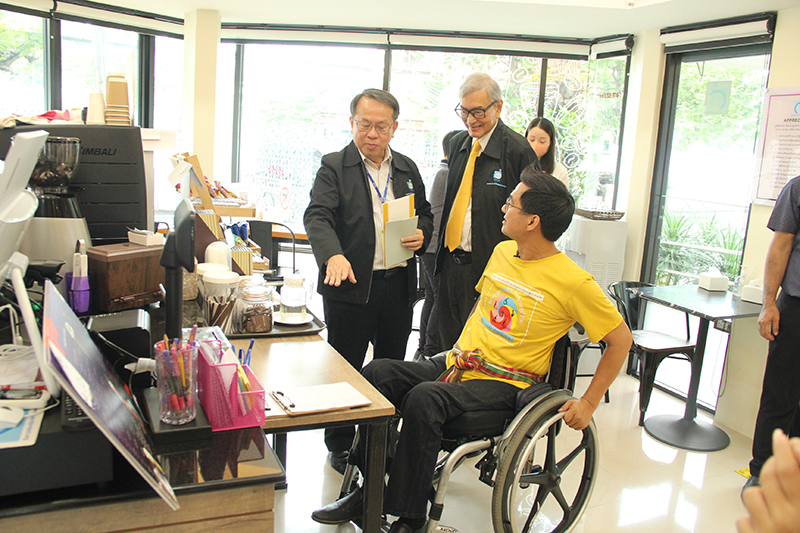 Mr. Piroon Laismit explained a friendly desk inside the Café.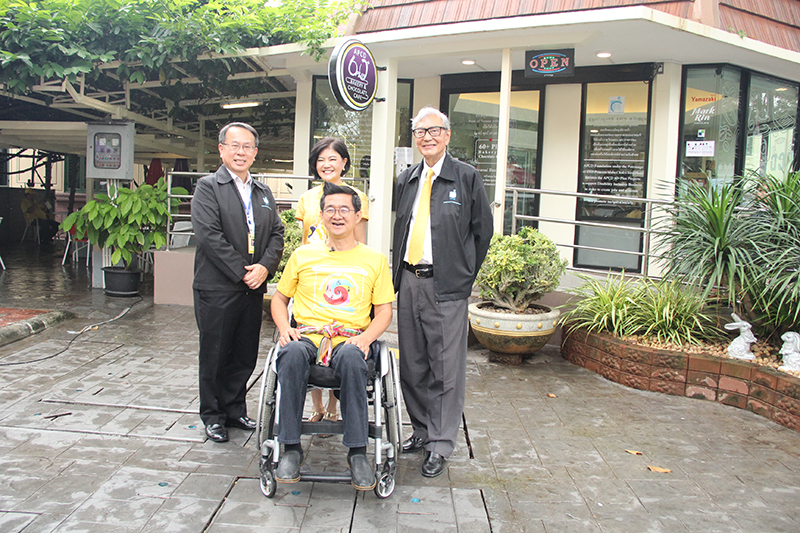 Group photo of host and guests in front of the Café.