APCD attended Leonard Cheshire's webinar on Access to Employment (A2E) on 8 September 2021.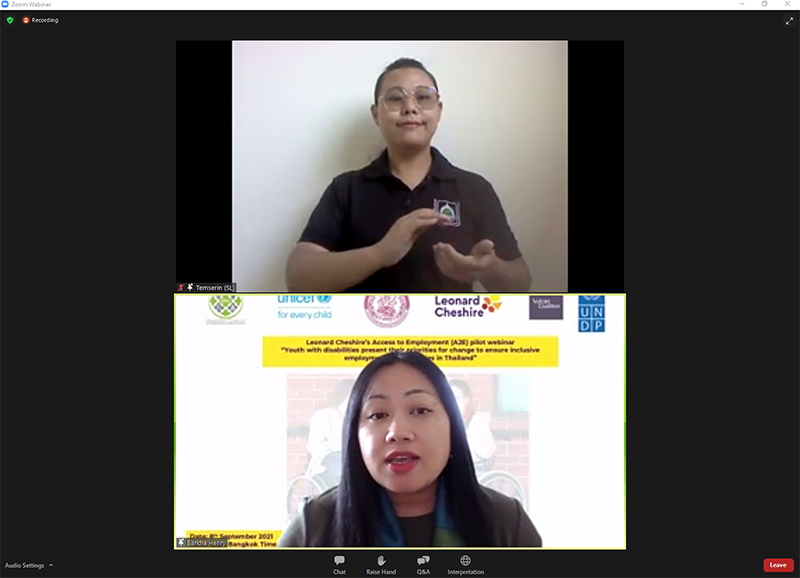 Ms. Barkha Henry, Regional Manager; Leonard Cheshire, East Asia & Pacific Regional Office (EAPRO), and APCD Executive Board Committee Members, delivered welcome remarks and introduced the program.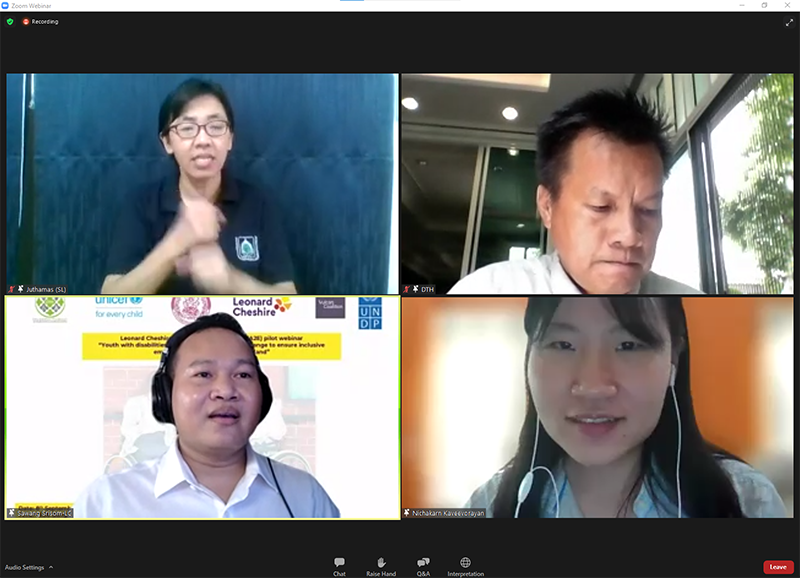 Knowledge exchange on "Education Pathways to Support Youth with Disabilities' Careers of Choice" was presented by Ms. Nichakarn Kaveevorayan, Lead Youth Advocate of Leonard Cheshire/Program Associate of UNDP Thailand.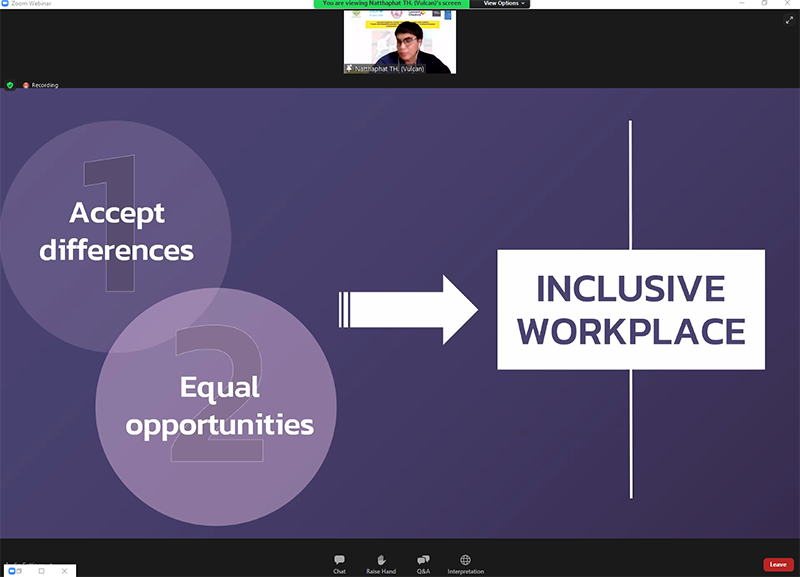 The presentation on "Expert Reflections and Feedback" was facilitated by Mr. Natthaphat Thaweekarn, Learning & Development Project Coordinator of Vulcan Coalition.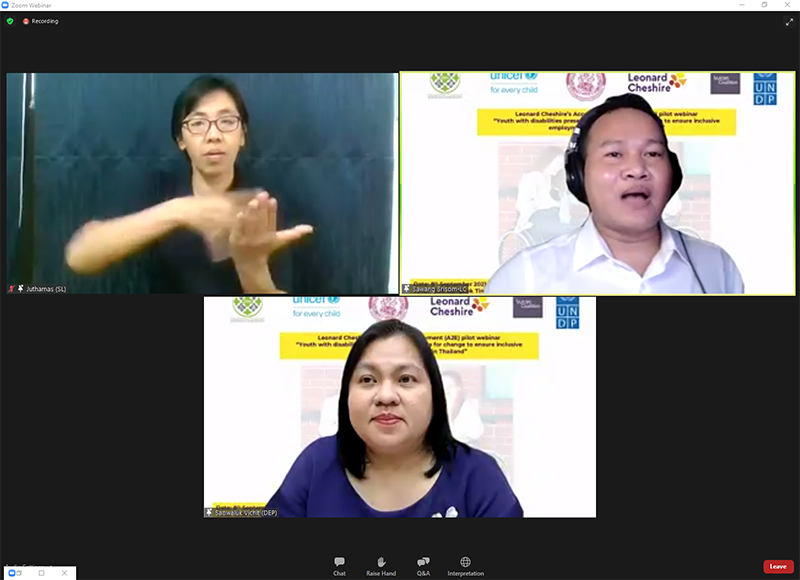 The session on 'Reflections & Recommendations at Policy Level' was delivered by Ms. Saowalak Vichit, Director of the Division of Strategies and Plans, Department of Empowerment of Persons with Disabilities.