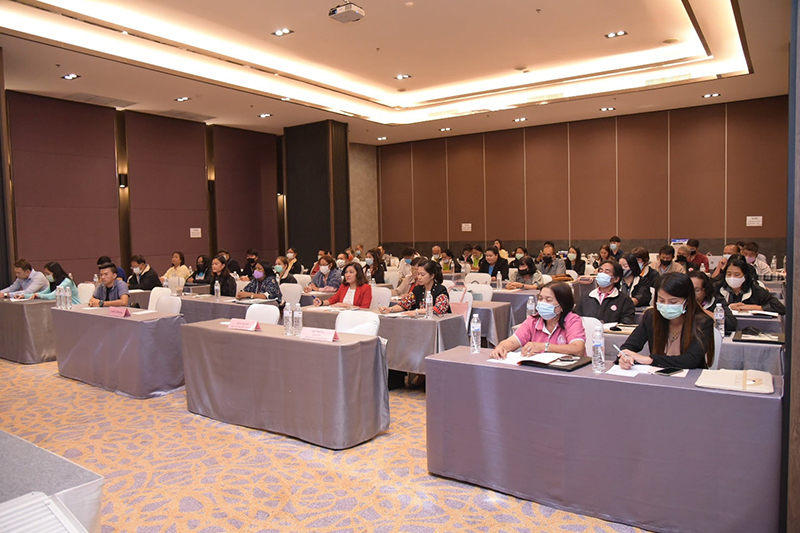 Representatives of teachers of students with disabilities attended the workshop.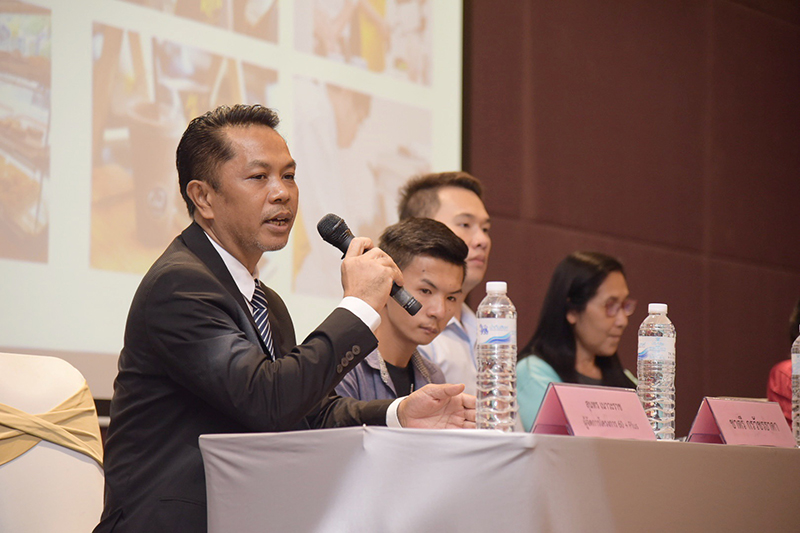 Disabilities Inclusive Business (DIB) Manager for 60+ Plus Project Series, Mr. Sunthorn Nowarat, was invited to be a resource person.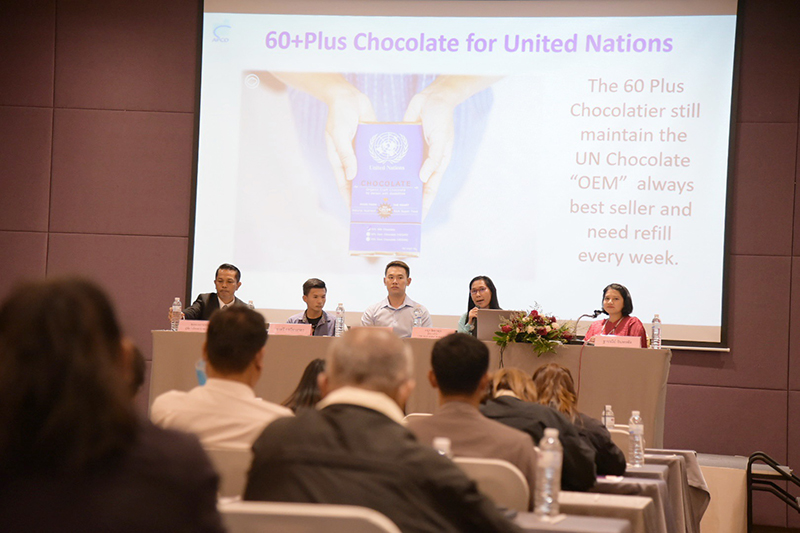 Discussion of a case study of how chocolate brand is produced by persons with disabilities at 60+ Plus Project Original Equipment Manufacturer (OEM), requested by UNESCAP.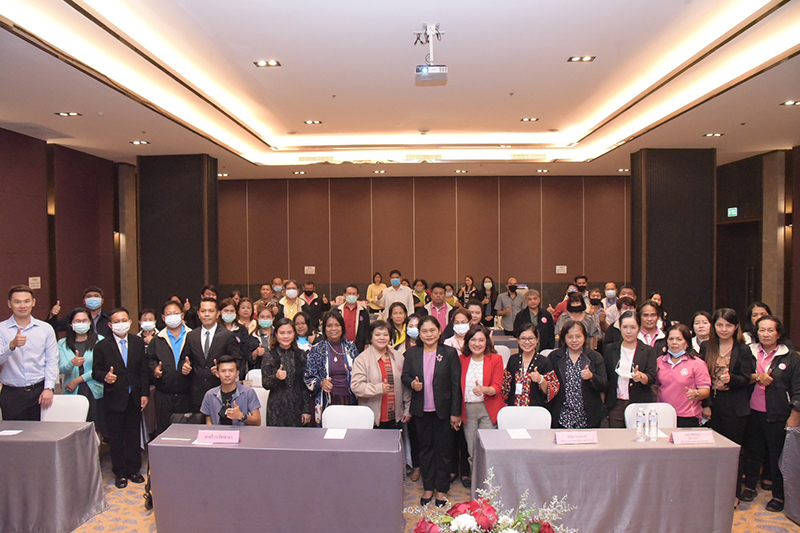 Group photo of more than 50 people including participants, speakers, and organizers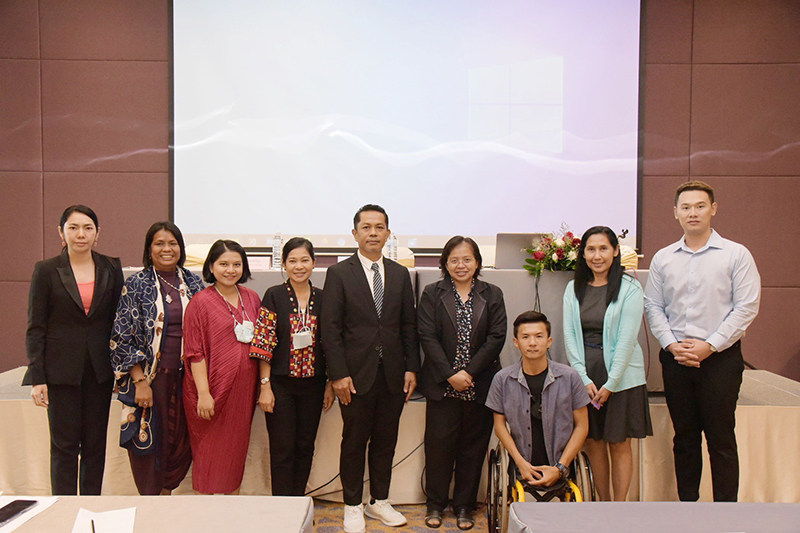 Group photo session of Mr. Sunthorn (middle) and teachers of students with disabilities during the closing program.