APCD participated in the AAN Executive Committee Meeting arranged by the Secretariat in Jakarta, Indonesia on 25 November 2021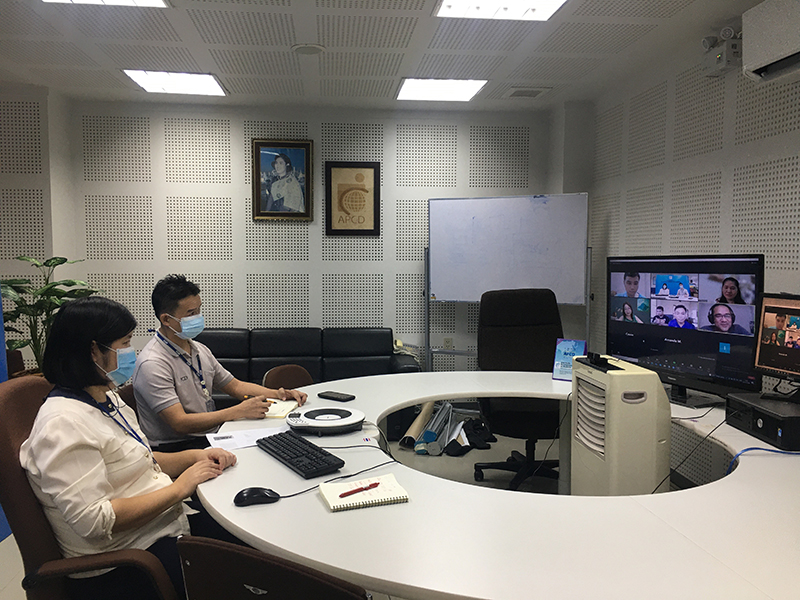 Ms. Supaanong " Panyasirimongkol, Networking & Collaboration Officer, provided an update on AAN's cooperation with the APCD implemented Community Empowerment Program (CEP) 2021.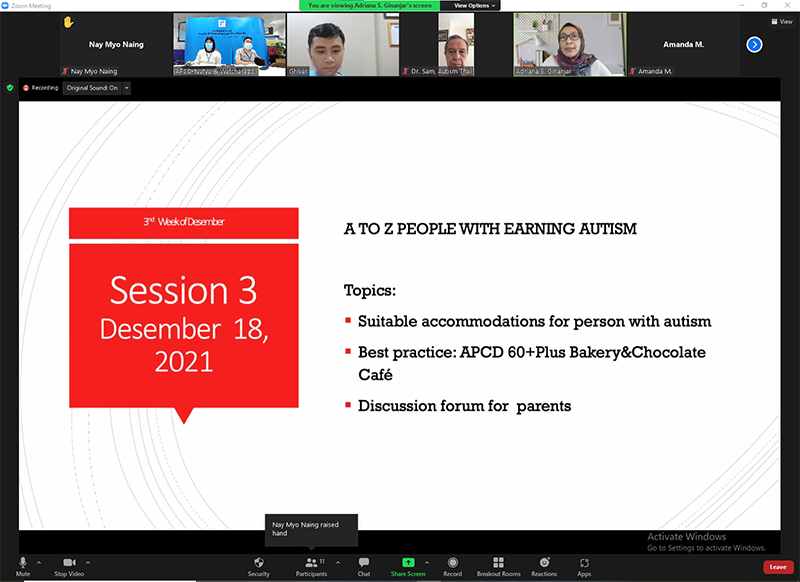 APCD is invited to deliver "Best Practices: Over 60 Bakery and Chocolate Café Activities". Yayasan Autisma Indonesia (YAI) hosted a webinar on 18 December 2021.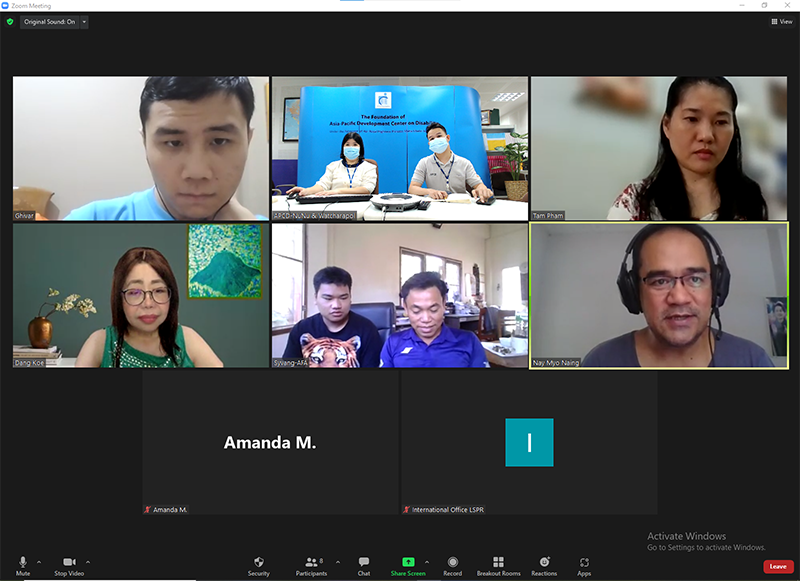 Mr. Nay Myo Naing, chairman of the Myanmar Autism Association (MAA), provided an overview of the country report and the recent situation in Myanmar.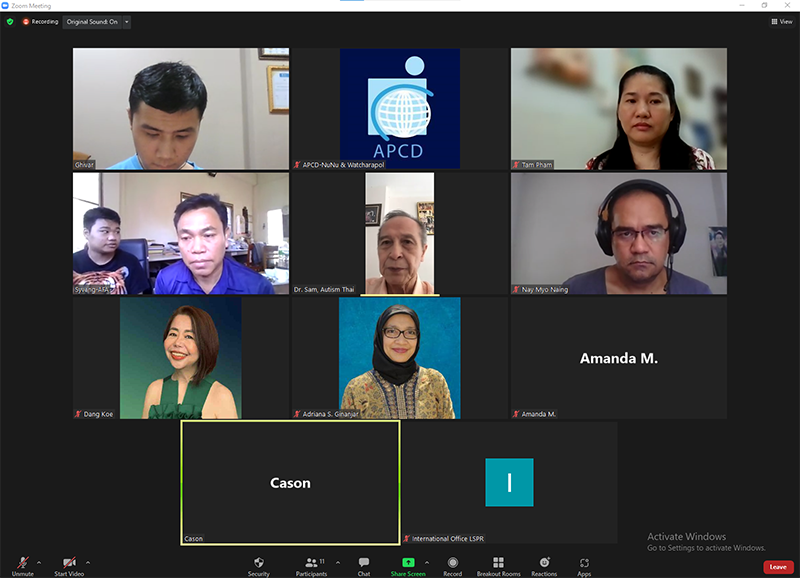 Mr. Cason Ong, Chairman of the AAN, facilitated the meeting and finalized the AAN S.O.P. handbook, which will operate next year.