On 30 November 2021 APCD attended the 5th Meeting of ASEAN Network of Experts on Inclusive Entrepreneurship for ASEAN (NIEA).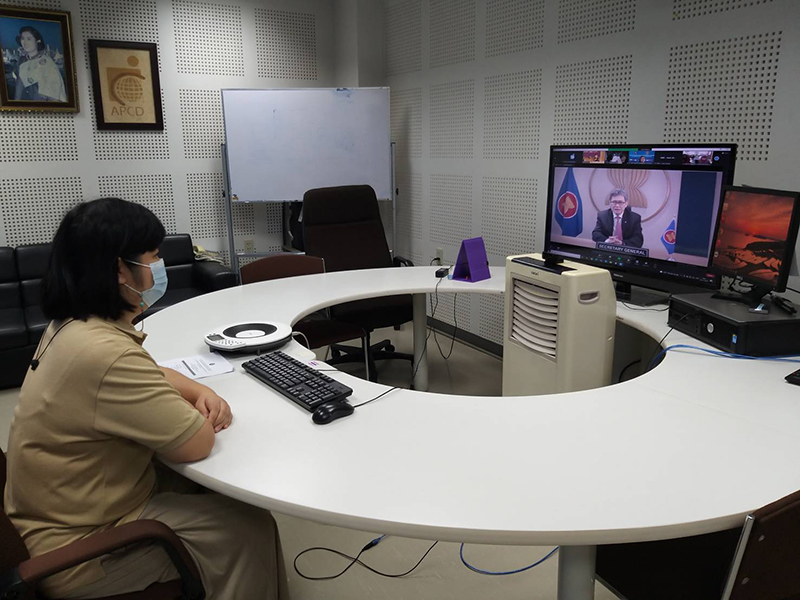 Ms. Supaanong Panyasirimongkol, Networking & Collaboration Officer, posed with attendees and organizers.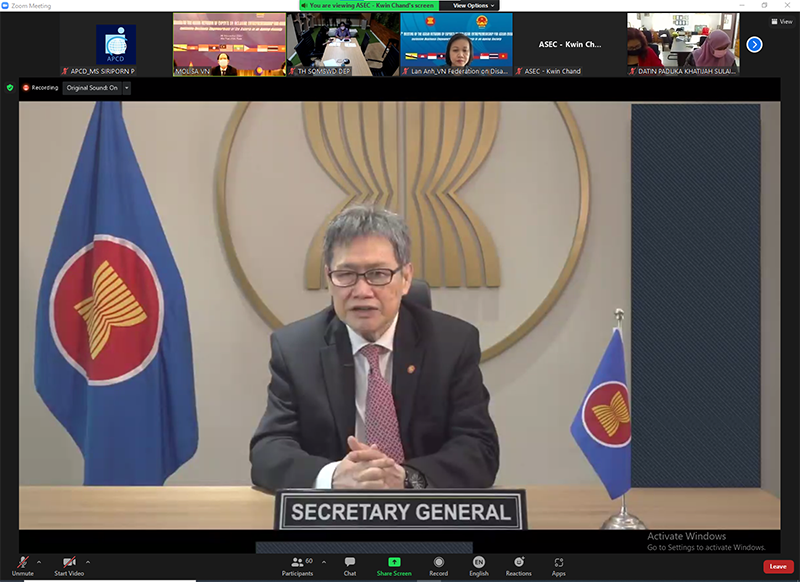 H.E. Dato Lim Jock Hoi, ASEAN Secretary-General, delivered remarks at the inaugural ceremony.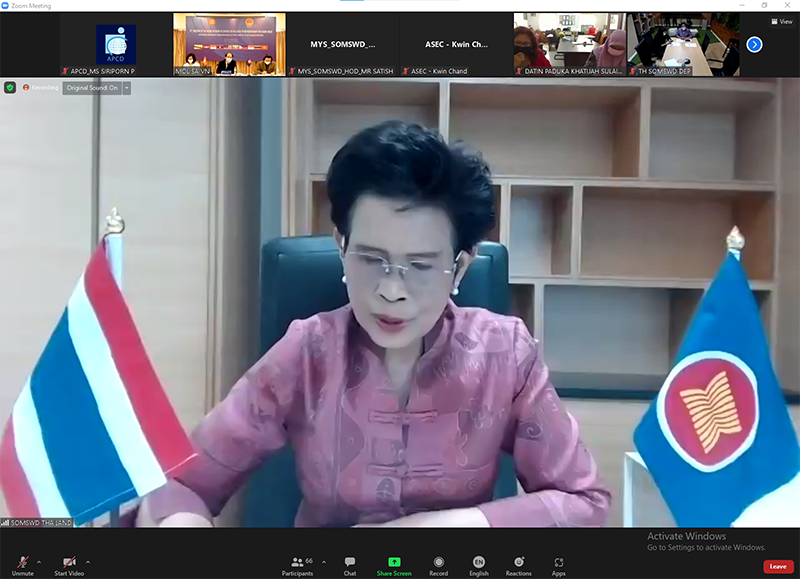 Ms Saranpat Anumatrajkij, Director General of DEP and a representative from Senior Officials Meeting on Social Welfare and Development (SOMSWD), Thailand briefed on the NIEA Network 2017-2020's work and achievements.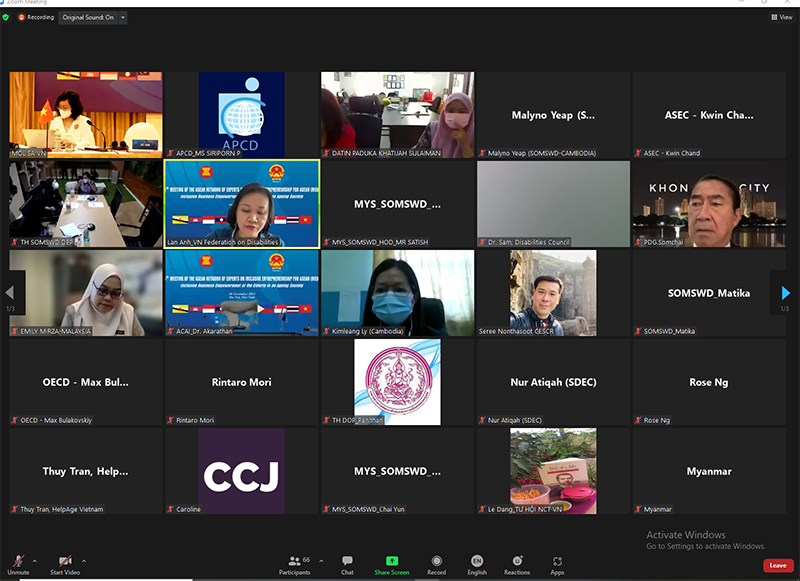 Ms. Siriporn Praserdchat, APCD Logistics Officer, participated in the Panel Discussion on Related Programs and Initiatives and subsequent discussions on "Empowering the elderly in an aging society".
Representative from the Department of Empowerment of Persons with Disabilities (DEP) presented the "Buddy Home Care for the Elderly" project to beneficiaries.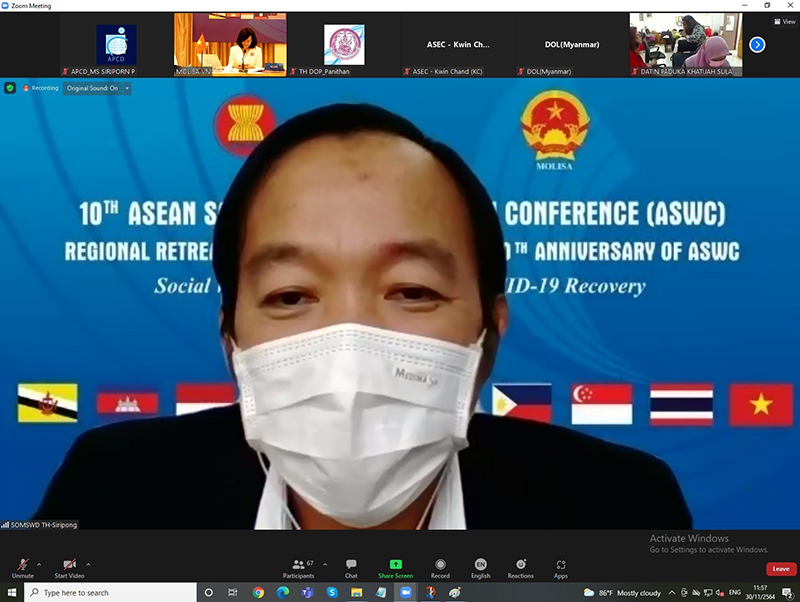 Ms. Lanh Anh, Vietnam Nam Federation on Disabilities gave an updated country report and offered an overview of the NIEA Network 2020–2021.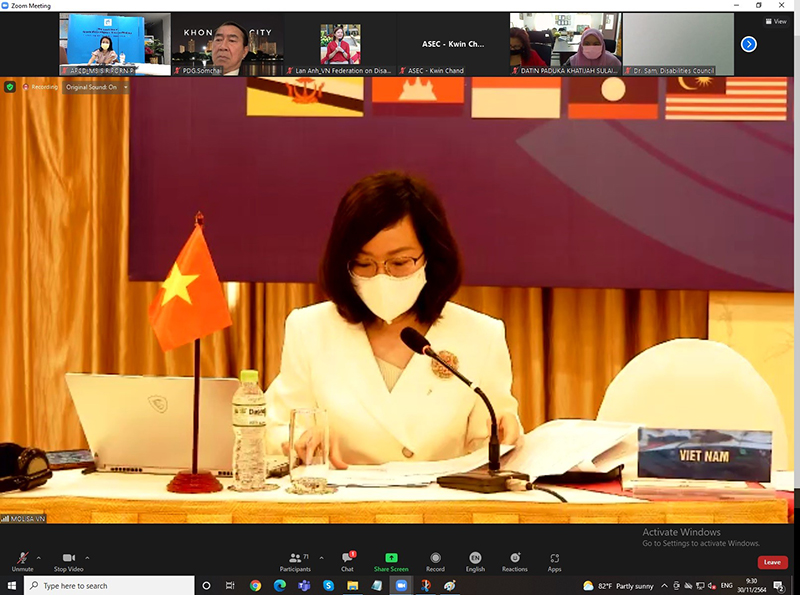 Ms. Ha Thi Minh Duc, Director General of International Cooperation, the Ministry of Labor-Invalids and Social Affairs (MOLISA), was instrumental in organizing and running the meeting.