H.E. Mr. Tumur Amarsanaa, Mongolia's Ambassador to Thailand, paid a visit to APCD on 11 October 2021, Bangkok, Thailand.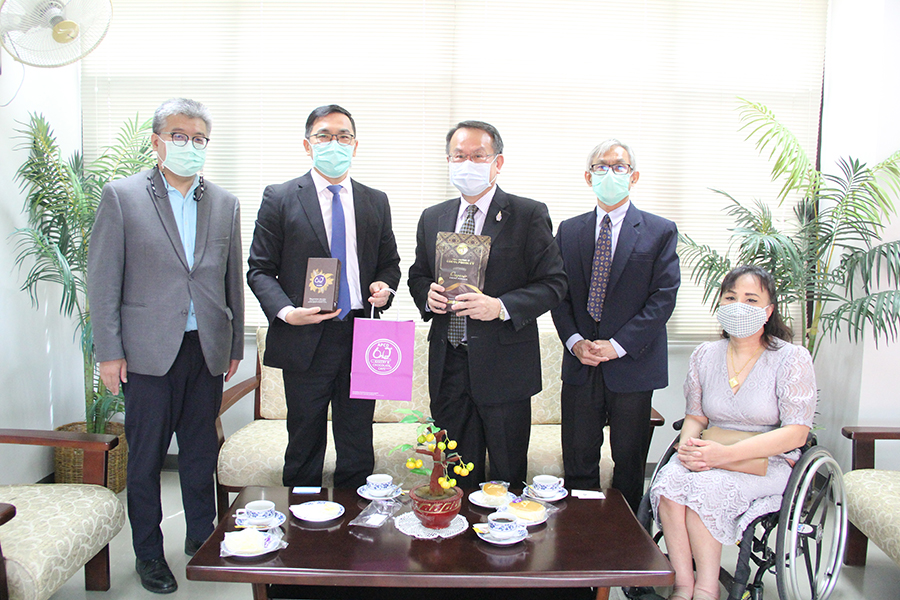 During the visit, the APCD Executive Director and APCD team gave H.E. Mr. Tumur Amarsanaa, Mongolian Ambassador to Thailand, and his advisor (left hand) chocolate box sets produced by Thai persons with disabilities as a gift of thanks.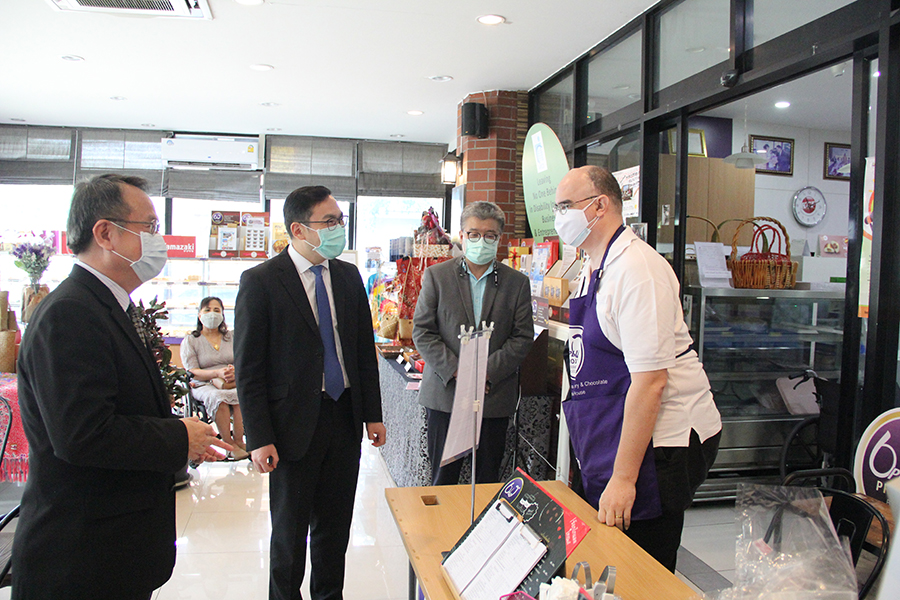 The guests visited the 60+Plus Bakery and Café. Mr. Christopher Benjakul, APCD Public Relations Officer, explained the friendly working environment.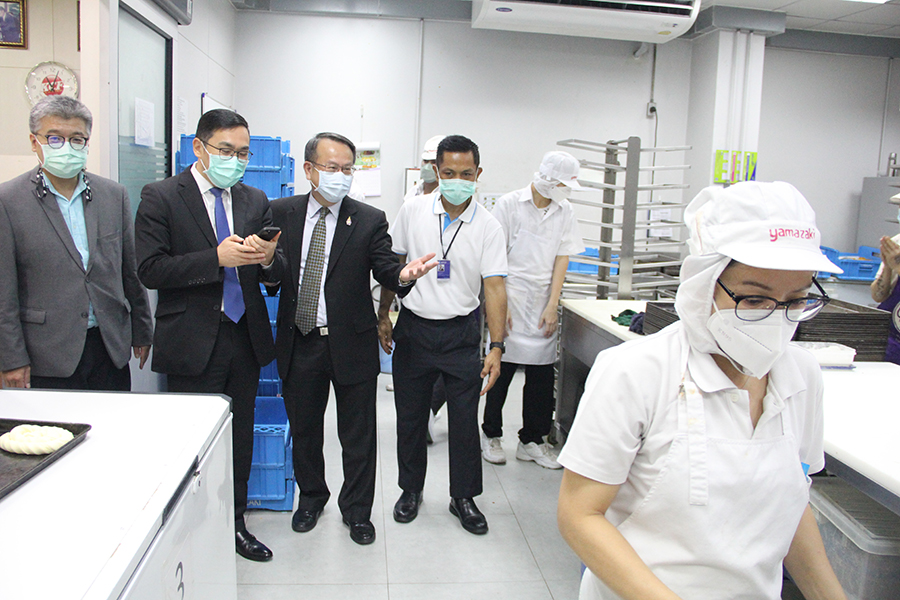 Mr. Piroon Laismit, APCD Executive Director, explained the bakery's production procedures in a friendly design that made staff with disabilities feel confident in their workplace.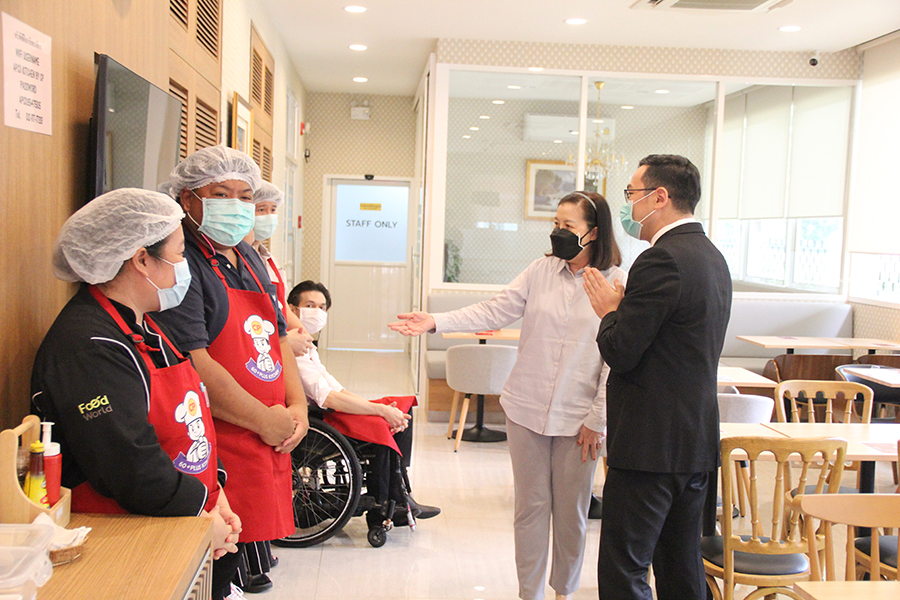 H.E. Mr. Tumur Amarsanaa visited the 60+ Plus Kitchen by CP.Ms. Nongluck Kisorawong, the administrative manager escorted the guests with brief information.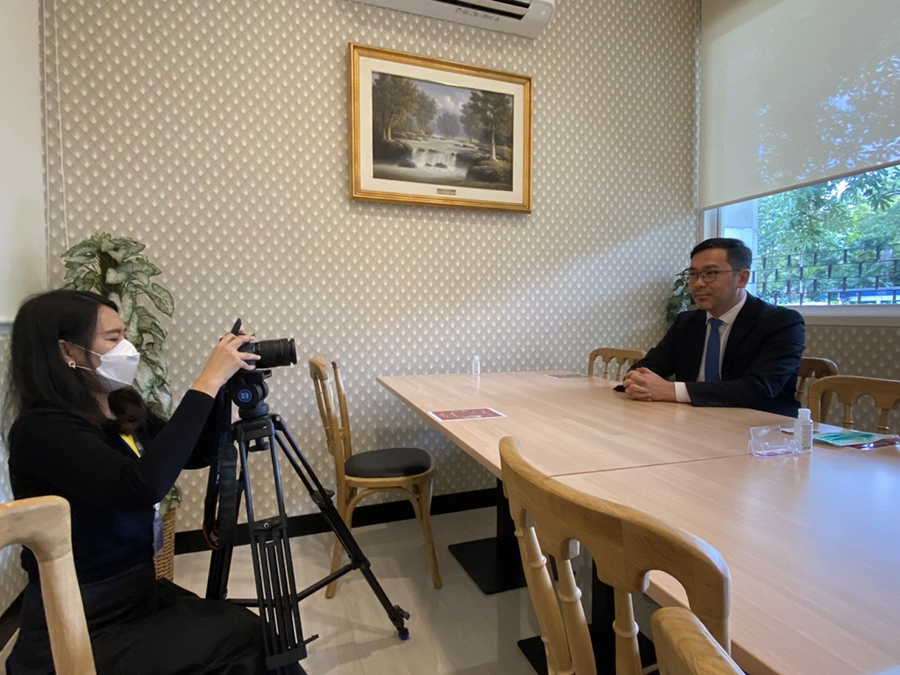 APCD interviewed H.E. Mr. Tumur Amarsanaa about his impressions of the Program.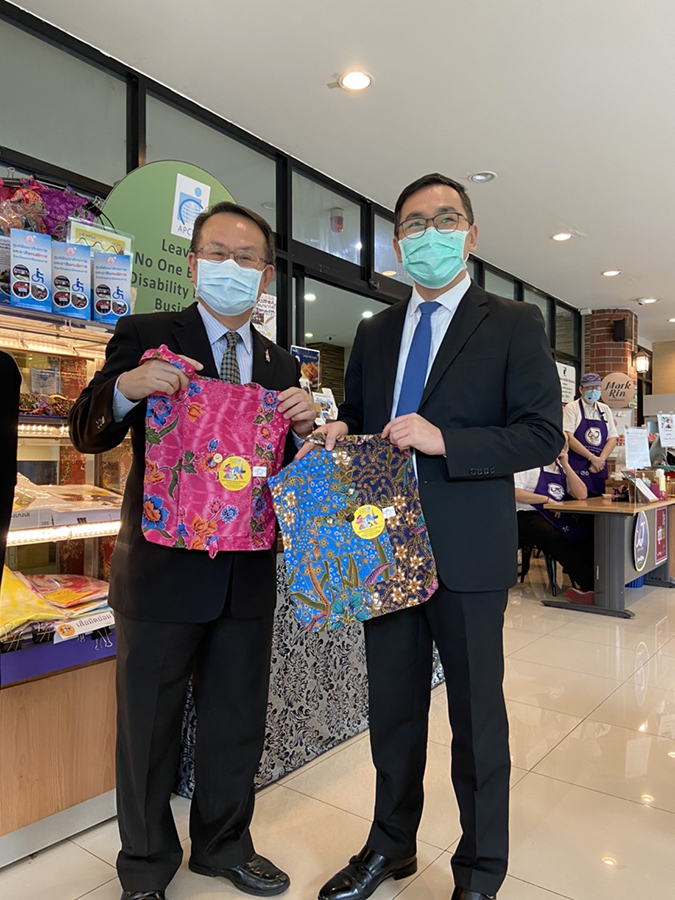 H.E. Mr. Tumur and Mr. Piroon had a photoshoot with handicrafts made by persons with disabilities from the south region of Thailand.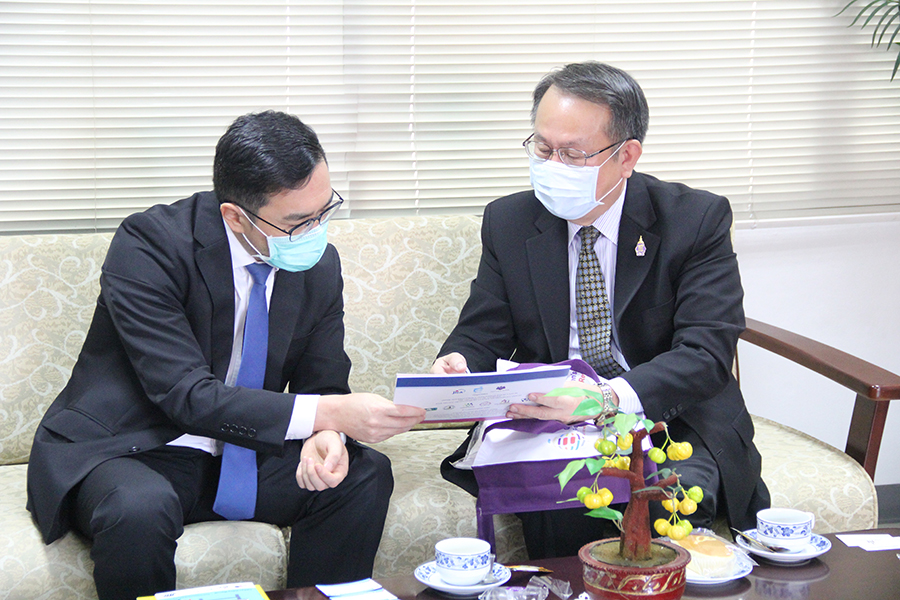 Mr. Piroon explained key regional activities on disability development implemented by APCD to the visitors.