New Year 2021 Message by H.E. Dr. Tej Bunnag, President of APCD Foundation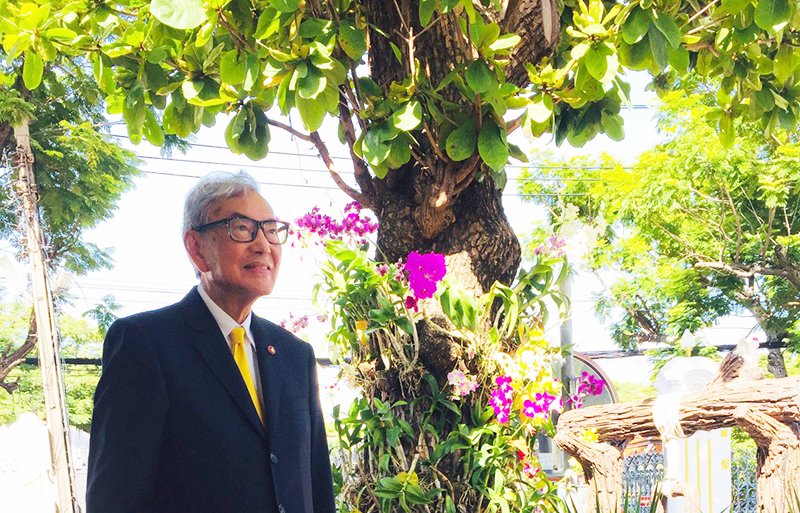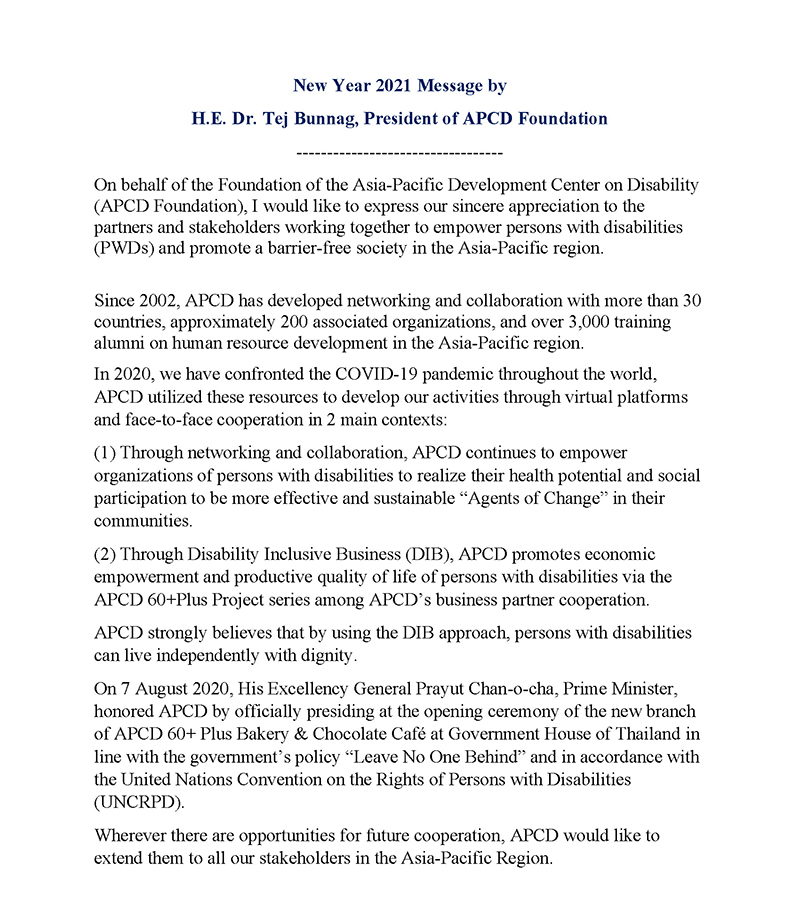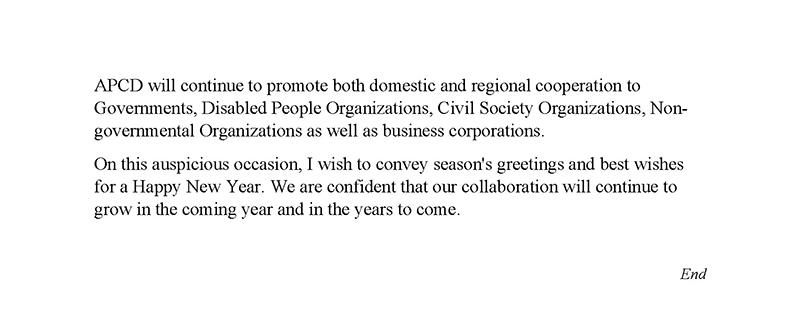 New Year 2021 Message by
H.E. Dr. Tej Bunnag, President of APCD Foundation
----------------------------------
On behalf of the Foundation of the Asia-Pacific Development Center on Disability (APCD Foundation), I would like to express our sincere appreciation to the partners and stakeholders working together to empower persons with disabilities (PWDs) and promote a barrier-free society in the Asia-Pacific region.
Since 2002, APCD has developed networking and collaboration with more than 30 countries, approximately 200 associated organizations, and over 3,000 training alumni on human resource development in the Asia-Pacific region.
In 2020, we have confronted the COVID-19 pandemic throughout the world, APCD utilized these resources to develop our activities through virtual platforms and face-to-face cooperation in 2 main contexts:
(1) Through networking and collaboration, APCD continues to empower organizations of persons with disabilities to realize their health potential and social participation to be more effective and sustainable "Agents of Change" in their communities.
(2) Through Disability Inclusive Business (DIB), APCD promotes economic empowerment and productive quality of life of persons with disabilities via the APCD 60+Plus Project series among APCD's business partner cooperation.
APCD strongly believes that by using the DIB approach, persons with disabilities can live independently with dignity.
On 7 August 2020, His Excellency General Prayut Chan-o-cha, Prime Minister, honored APCD by officially presiding at the opening ceremony of the new branch of APCD 60+ Plus Bakery & Chocolate Café at Government House of Thailand in line with the government's policy "Leave No One Behind" and in accordance with the United Nations Convention on the Rights of Persons with Disabilities (UNCRPD).
Wherever there are opportunities for future cooperation, APCD would like to extend them to all our stakeholders in the Asia-Pacific Region.
APCD will continue to promote both domestic and regional cooperation to Governments, Disabled People Organizations, Civil Society Organizations, Non-governmental Organizations as well as business corporations.
On this auspicious occasion, I wish to convey season's greetings and best wishes for a Happy New Year. We are confident that our collaboration will continue to grow in the coming year and in the years to come.